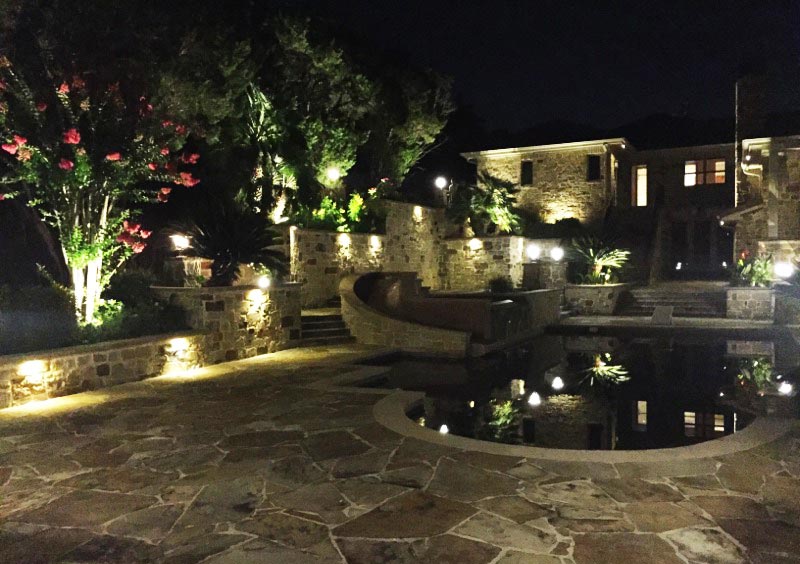 When it comes to outdoor lighting, there are a lot of options available. Not only are there many ways to light up the outside of your home, but there are also countless brands that make outdoor lighting fixtures.
When selecting outdoor lights, you want them to be high quality. Lights should be safe and reliable. No one wants to come home to a dark property because of a light fixture failing. For years, Kichler has made excellent lights for a wide range of applications.
In this blog post, Enhanced Outdoor Lighting & Design explores what makes Kichler such a desirable brand. Although they make a wide range of lights, we will be focusing on their outdoor and landscape lighting.
History of Kichler
Kichler was founded in 1938 in Cleveland, Ohio, by Leonard Kichler. By 1954, the company was purchased by Sam Minoff and Bob Kichler. Over time, the small company grew into a worldwide brand. In 2018, Kirchler was bought by Masco Corp. in Michigan. Today, their headquarters are still located in Ohio.
Kichler Lights
From commercial to residential lighting, Kichler offers an array of lighting solutions. Whether you need to light up a porch or patio, Kichler has you covered. Kichler offers stylish, dependable, and high-quality lights to help you transform the way you experience the night.
The quality of their lights is the result of carefully selecting only the best materials and testing. Each light fixture undergoes quality testing in Kichler's class 4 lab (the only one of its kind in the United States) for safety and to ensure the correct specifications.
And if any questions arise, Kichler customer support will continue to help customers even after purchasing lights.
Kichler Outdoor Lights
Kichler offers homeowners a variety of solutions for their outdoor lighting needs. For example, Kichler consumers can choose from:
Outdoor wall lights
Outdoor hanging lights
Outdoor ceiling lights
Outdoor post lights
Outdoor light accessories
Kichler Outdoor Light Fixture Features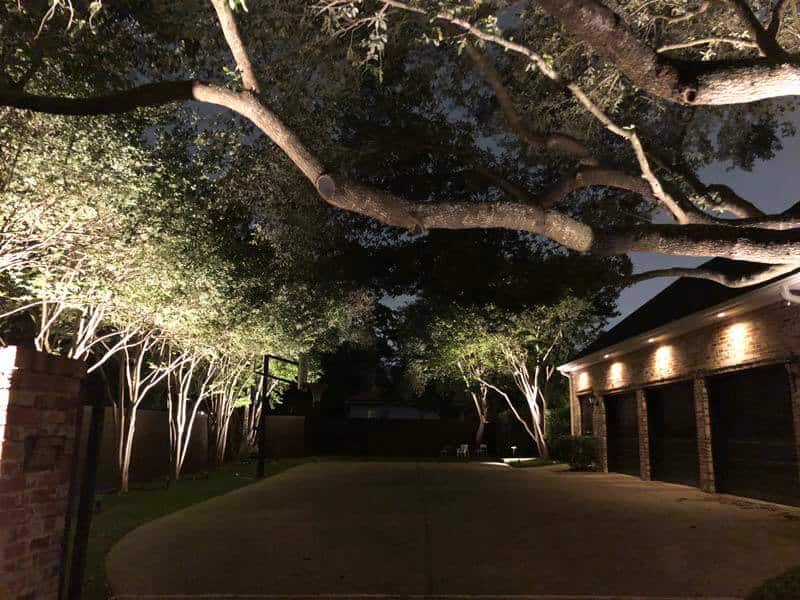 Certain Kichler outdoor lights come with different features to help you get the right light for your specific situation. These include:
Dark Sky Compliant – Dark Sky Compliant is a certification by the International Dark-Sky Association. To earn this, lights must not pollute the night sky, minimize glare, and reduce light trespass.
Energy Star – Energy Star is an EPA program highlighting energy-efficient products. Using Energy Star products is an excellent way to save money.
Commercial – Kichler's commercial lighting offers incredible durability, helping business owners see a return on their investment through energy savings.
Dimmable – When you want just the right amount of light, dimmable fixtures are a good fit to incorporate.
There are also safety ratings for how well (if at all) outdoor light fixtures can handle direct exposure to water. These ratings are the result of assessments by product safety organizations: 
Damp Rated – Damp rated outdoor light fixtures cannot handle exposure to water. It is suggested they are used in covered places like patios and porches.
Wet Rated – Wet rated fixtures can handle direct exposure to precipitation.
Kichler Outdoor Lighting Designs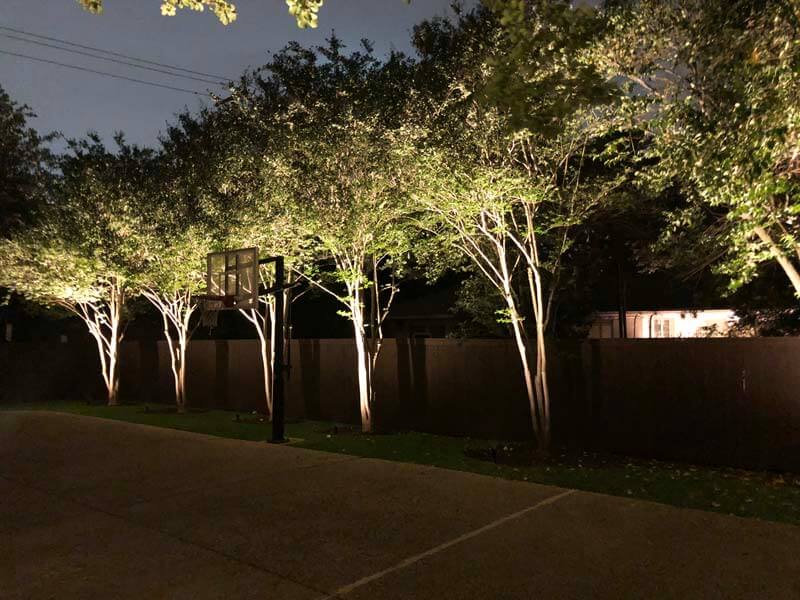 Your home is unique. Its design and character are all things that help it stand out. Lights shouldn't be a one-size-fits-all solution, and with Kitchler light fixtures, they don't have to be. Whether you want a timeless or contemporary design, Kichler has got you covered with options that will help you enhance the look of your home and highlight its special characteristics.
Some of the styles Kichler's services can provide include:
Coastal
Contemporary
Industrial
Lodge / Country
Traditional
Transitional

Some of the available finishes include:
Aluminum
Antique / Brushed
Black
Brass
Bronze
Copper
Silver
Stainless Steel
With so many styles and color combinations available, get lights that fit the specific and unique look and feel of your home.
Outdoor Wall Lights
Kichler makes a range of outdoor wall lights in a variety of designs and finishes to help you get the right look for your home. For example, their styles range from traditional to modern. In addition, they offer lights with and without arms.
Kichler's outdoor LED wall lights can help you create a warm and welcoming patio or outdoor living space for guests while helping you save money on replacement and energy costs. Some of Kichler's outdoor wall lights include:
Goson 16" 1 light wall light – With its attractive black finish, this outdoor wall light takes inspiration from old factory windows. The result is a handsome and refined look.
Arkville 14" 1 light outdoor wall light – Taking inspiration from the works of Frank Lloyd Wright, this outdoor wall light provides a clean look. Its textured black finish complements the shape of the fixture.
Lombard 10.5" 1 light wall light – This outdoor wall light features a modern look and clean design. It is available with a brushed aluminum or black finish.
Outdoor Hanging Lights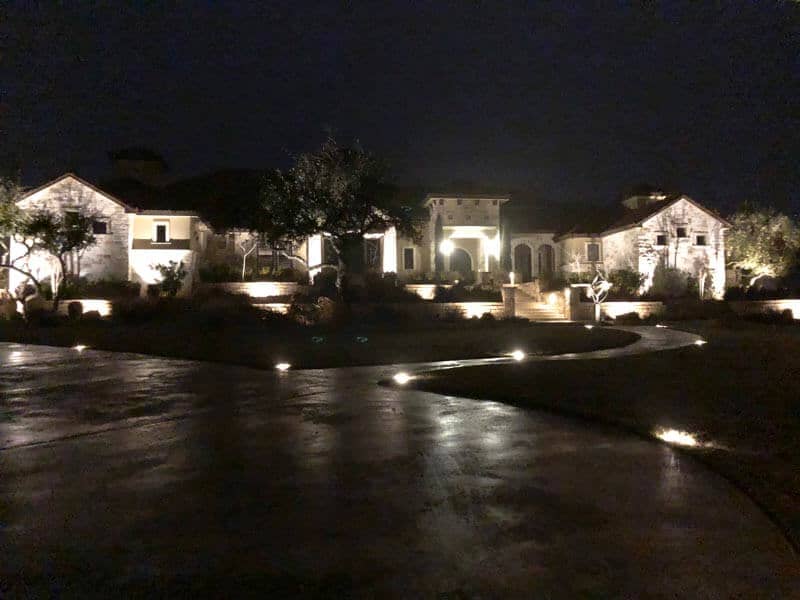 Kichler offers a variety of hanging lights that come in different lengths. In addition, you can select between a single light or multiple lights per fixture.
Some of their hanging lights are dimmable for when you want to get the lighting just right. Also, they offer several Energy Star outdoor hanging lights.
Some of Kichler's outstanding outdoor hanging lights include:
Tournai 4 light pendant – With its ornate look and attention to detail, this outdoor hanging light is available in a textured black or Londonderry finish.
Wiscombe Park 4 light pendant – An outdoor hanging light with old world charm and an industrial flair, this option is featured in either an olde bronze or weathered zinc finish.
Outdoor Ceiling Lights
From simple to elaborate, Kichler has a selection of beautiful outdoor ceiling lights for your home. Their outdoor ceiling light fixtures come in one and two light variants. In addition, there are several outdoor ceiling lights that feature a damp safety rating.
Some of the Kichler's outdoor ceiling lights are:
7.25" 1 light flush mount black – This outdoor ceiling light features a beautiful black finish and timeless look. It also includes clear seedy glass panels.
Ryler LED 3000K 12" ceiling light – Available in a brushed aluminum or black finish, this ceiling light combines classic and contemporary looks. In addition, it is dimmable and energy efficient.
Tremillo 2 light flush mount – With its handsome black finish, the Tremillo 2 light flush mount offers grandeur, sophistication, and a smooth profile.
Outdoor Post Lights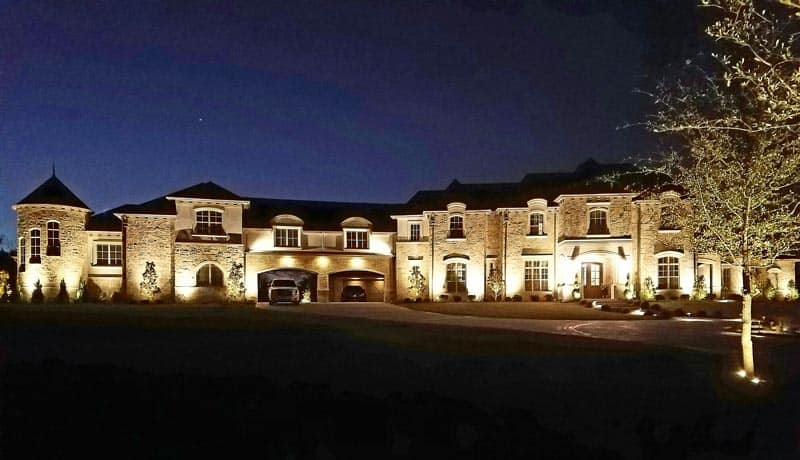 Kichler has a range of outdoor post lights available varying in size. Buyers can choose between one light per post or multiple. These Kichler outdoor post lights can bring an ornate look to your yard.
Several of Kichler's outdoor post lights include:
Noward 7.5" 1 light post lantern – Simple, clean and refined are all words you can use to describe this attractive outdoor post light. It can be available in either a black or olde bronze finish.
Bay Shore 1 light post light – A stylish take on a classic design, the Bay Shore 1 light post light features a handsome polished brass finish.
Capanna 18.25" 1 light post light – A classic design with a linear update, this light post has an attractive olde bronze finish. In addition, it features striking waterfall glass.
Outdoor Accessories
To further customize the look or function of your lights, Kichler offers accessories for their outdoor lights. These include mounts and adaptors, and dark sky accessories.
Outdoor Lighting Installation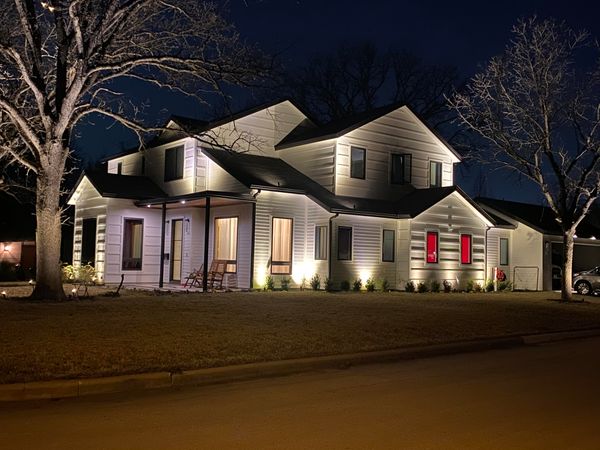 When it's time to light up your yard or property in the Austin or San Antonio area, Enhanced Outdoor Lighting can help make your vision a reality.  From design to installation, we have the expertise needed to give your yard a whole new nighttime look. We use Kichler products because of their high quality. In fact, Enhanced Outdoor Lighting & Design is a certified Kichler Light Pro.
And don't be overwhelmed by the expansive selection of lights Kichler has — we can help you pick out the right lights for your situation, and bring out the best in your yard.
Outdoor lighting can be a great addition to your property, but if it is not done right, it can be a major hassle. Make sure your outdoor lighting is designed to enhance and show off the beauty of your home and property by contacting the professionals at Enhanced Outdoor Lighting & Design. We can transform how you see your property at night.
Additional Resources: