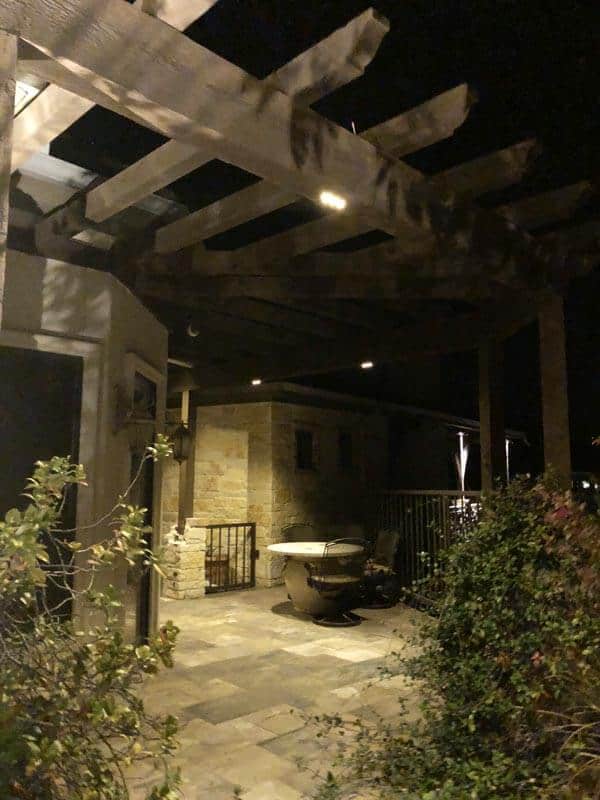 Using an outdoor kitchen is a great way to enjoy more time outside. With the right lighting setup, you can use it long after the sun has set. Whether preparing a late dinner for friends or fixing yourself a midnight snack, outdoor kitchen lighting makes all these things possible. When you're working in a kitchen, visibility is paramount and outdoor kitchen lighting has many options. We are here to break down those options for you so you can select what works best for your home.
Pathway Lighting
While not directly connected to outdoor kitchen lighting, pathway lighting is an important part of the overall lighting design. Pathway lights help guide you and guests unfamiliar with your landscape to your outdoor kitchen. They also make your property appear more welcoming. Pathway lighting provides clear indications of where guests can go and where they shouldn't, preventing them from wandering into potentially dangerous areas or trampling flower beds.
Stairway, Step, and Retaining Wall Lighting
When it gets dark, stairs become exponentially more dangerous because they are hard to see in the darkness. Illuminating steps helps reduce the chances of tripping by making each step clear. This is especially important for multi-level decks or outdoor areas that are on platforms or hills that incorporate retaining walls and stairs.
Under-Counter Lighting
Under-counter lighting provides a stylish and discreet way to bring light to an outdoor kitchen or bar. Not only does this help you see the kitchen counter or bar top, but it can also illuminate walking areas and help you to see inside under-counter cabinets.
Pendant Lights
If you like the functionality of task lighting but are looking for something a little more ornate, consider pendant lighting. Available in a variety of styles, pendant lights are suspended from a ceiling. They can be used to light up cooktops, countertops, and more. In addition, pendant lights can also provide ambient lighting for bar areas or kitchen islands. Please keep in mind that your pendant lights must be outdoor-safe to handle the elements.
Chandeliers
Chandeliers are a great idea if you have an outdoor dining area in or near your outdoor kitchen. They add a stylish feel and are a great conversation piece. As with pendant lights, you'll find outdoor chandeliers in a wide variety of styles. Please bear in mind that your chandeliers must be outdoor-safe to handle the elements.
Ceiling Fan Lights
Ceiling fan lights serve many purposes. Not only does the fan help keep away mosquitos and flies, but the light will brighten up your entertainment area.
These are especially helpful near food prep and cooking areas. The fan can help disperse the smoke from cooking on a grill and keep the cook cool, while the lights allow everyone to see what they are doing.
String Lights
String lights are a festive and inexpensive option to illuminate your outdoor kitchen. They can create an inviting and carefree atmosphere for your outdoor space, setting the scene for countless unforgettable gatherings.
Outdoor Grill Lighting
Outdoor grill lighting is a great idea for a couple of reasons. Firstly, when you are working around something hot like a grill, it is vital that you can see what you are doing. Secondly, it is important to be able to see what you are cooking to ensure that the temperature of the meat or the sear on the veggies is correct.
Task Lighting Above the Grill
By positioning task lighting above your grill, you'll get a great view of what is going on. With a setup like this, it is a good idea to have a separate light switch from the rest of the kitchen lights. You most likely won't need this light on all the time when you are in your outdoor kitchen. A separate light switch allows you to save on your energy bill.
Outdoor BBQ Lighting Fixtures
Barbecuing on a gorgeous Texas night is an incredible feeling. However, you'll need to see what you are doing. Some options for lighting up your BBQ are:
Task lighting
Clip-on lights
Clamp-on lights
Outdoor Bar Lighting
An outdoor bar is a great place to hang out with friends or relax after a hard day's work. If you want to enjoy it after the sun sets, you'll need to equip it with lights.
Below is a list of some lights that work well for bars:
Under-counter lights
Pendant lights
String lights
Outdoor Kitchen Lighting Tips
While every situation is different, here you'll find some tips for getting the most out of your outdoor kitchen lighting. For the best results, you should work with a qualified outdoor lighting professional.
Make Sure Your Lights Can Handle the Outdoors
Lights placed outdoors will likely be exposed to wind, rain, sleet, snow, and wild variations in temperatures. It is important to select outdoor lights that can handle the conditions.
LEDs are a Great Choice for Outdoor Lighting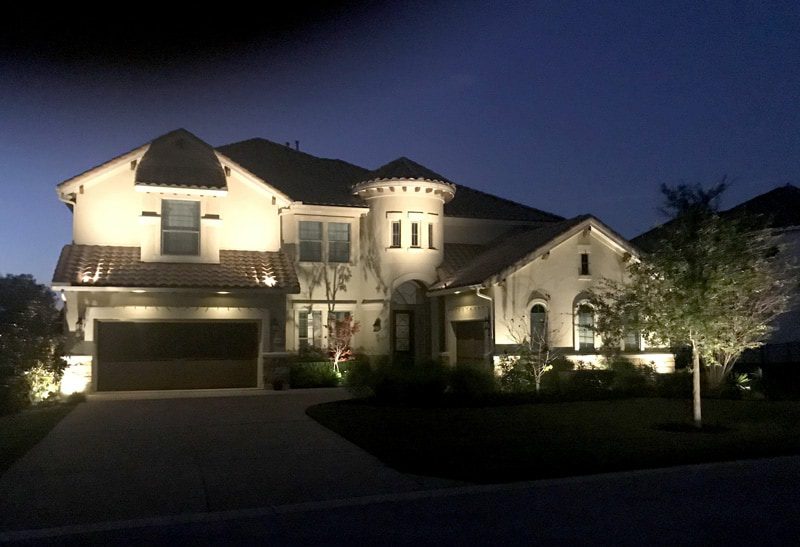 LED lights are a popular choice for outdoor lighting and have many advantages over traditional lights. They tend to be more durable than traditional lights and do well in the cold. LED lights also use less energy than other types of lights, leading to savings on energy bills and environmental benefits. They tend to attract fewer bugs than other types of lights, which is important for areas that will be occupied by food. 
Have a Professional Install and Maintain your Lights
Dealing with electricity is dangerous, and outdoor lights are no exception. It is important that a professional installs and maintains your lights. Improperly installed or maintained outdoor lights present a risk to your safety.
Outdoor Lighting Experts in Austin and San Antonio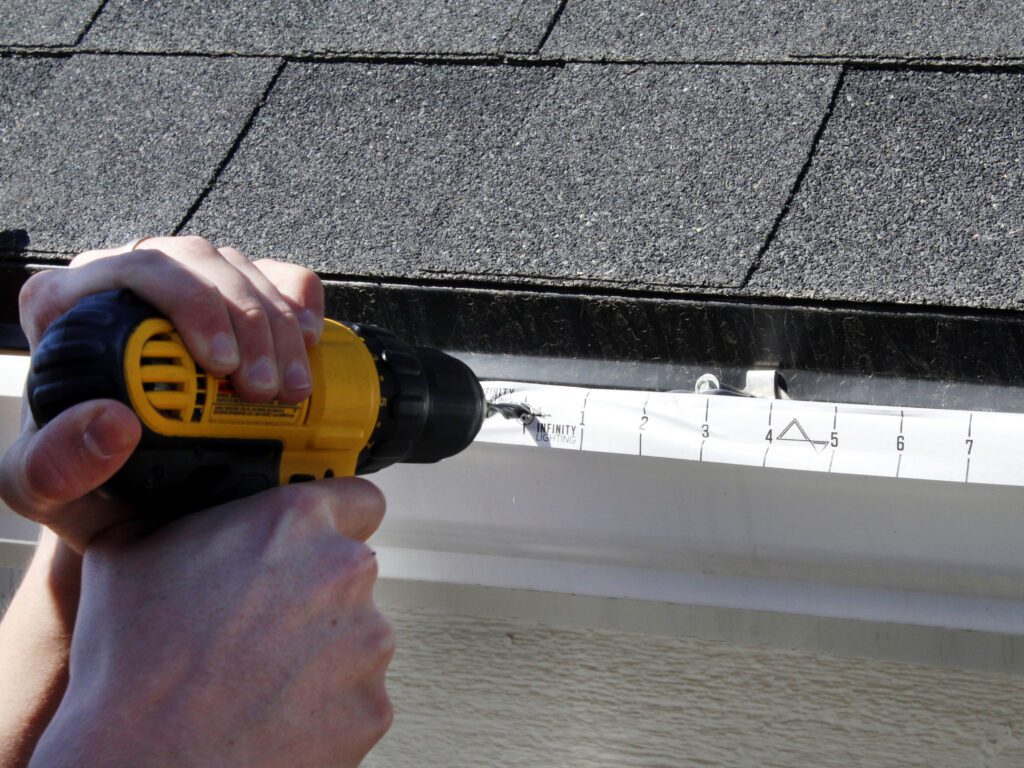 When you want to light up an outdoor kitchen, or bar, or just need some good outdoor lighting in the Austin or San Antonio area, rely on the experts at Enhanced Outdoor Lighting & Design. In addition to designing incredible outdoor lighting setups for commercial and residential applications, we also install, service, and repair outdoor lighting. Our work has earned us many five-star reviews from satisfied customers. We proudly maintain an A+ rating from the Better Business Bureau and were the Kichler Lighting Western Region Contractor of the Year in 2017.
Contact us to receive a free estimate!
Additional Resources: