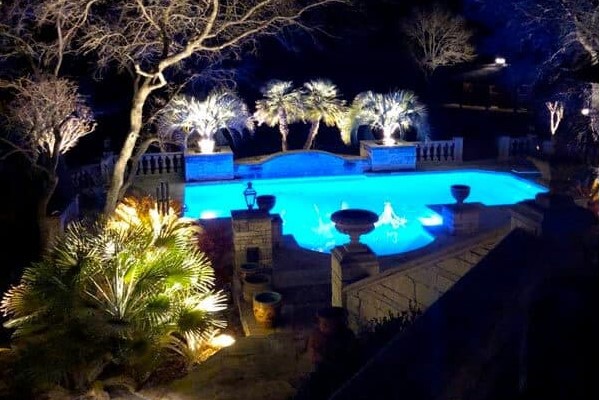 Outdoor lighting can completely change your landscape and give you a place to enjoy the great outdoors, especially during the calm of night. It can bring out the vibrant colors of your garden, provide safety lighting for a pool or pathway, and show off the magnificence of your home. If you are thinking about installing new outdoor lighting for your home, you'll want to ensure that the contractor you are investing in is worth the time and money. But with so many contractors out there, how do you decide which to trust with your project? You can always be sure of Enhanced Outdoor Lighting & Design because we believe in being open and honest about the requirements for a good lighting contractor. Here's what to look out for to make sure you get the most bang for your buck.
1. Be Mindful of Credentials and Qualifications
When you're in the market for any type of service, you want to make sure that the company you hire is certified. This is doubly important when it comes to landscape lighting contractors. Since they will be working with electrical wires, safety should be a high priority. A company that is inexperienced or not certified in installing or wiring outdoor lights is more likely to make mistakes, putting your home in danger. In the worst cases, a malfunction could result in an electrical fire.
You will also want to take into account any awards they have won or their membership in professional associations. If a company you are talking to mentions these types of credentials, you can be sure they are credible. Professional organizations, such as the Association of Outdoor Lighting Professionals, will help keep them accountable.
2. Check Previous Customer Reviews
Reviews are one way to be sure of a company's caliber and character before hiring them to install your lights. Clients tend to give honest feedback of professional companies, so a stream of negative reviews is a red flag. It's also important to consider how the company responds to negative feedback, if they even do so. Did they offer to fix the situation or did they simply ignore it? The way a company treats its clients is the biggest indicator of whether or not a company is worth your investment.
3. Ask to See Images of Previous Work
Most reputable companies proudly take pictures of their work to show potential clients the caliber of services they can expect. If the company you are talking to refuses or does not have pictures of previous work they have done, you may want to kindly refuse them. They are either not invested enough in their work, or the job was never completed.
4. Choose Cooperation, Consultation, and Flexibility
While the outdoor lighting company you choose is providing you with a service, they should still be open to working with you. This means taking your perspective into account in terms of design, needs, and scheduling. If the company you are working with is telling you when and how things are going to be done without taking into consideration your needs, then they may not be the company for you. The best companies understand that they are there to serve the client. Creating a relationship built on understanding, trust, and open communication is paramount.
5. Ask About Warranties and Service Offers
Any reputable outdoor lighting contractor should take pride in their work. They should back up their work by offering warranties on their services to protect your investment on the off-chance that something goes wrong. If a landscape lighting contractor does not offer warranties or does not service their work after it is installed, you are better off finding someone else.
6. Ensure that You are Signing a Detailed Contract
Make sure any contract you enter into with an outdoor lighting contractor outlines everything promised. This helps keep them accountable for their actions and the end product. If they do not follow through on their end of the contract, you can then use it to ensure that you get a refund or for them to fix the work.
7. Find A Landscape Lighting Contractor Who Cares
Fortunately, our professionals at Enhanced Outdoor Lighting & Design are in the business because they are truly passionate about creating a beautiful nightscape for our clients. They work hard to ensure that your landscape lighting not only meets your needs and expectations but surpasses them. All of our technicians are certified and undergo continuous training to ensure that they know the best techniques and designs in the business. If you are looking for a company to help you design the perfect outdoor lighting for your home, contact Enhanced Outdoor Lighting & Design today!