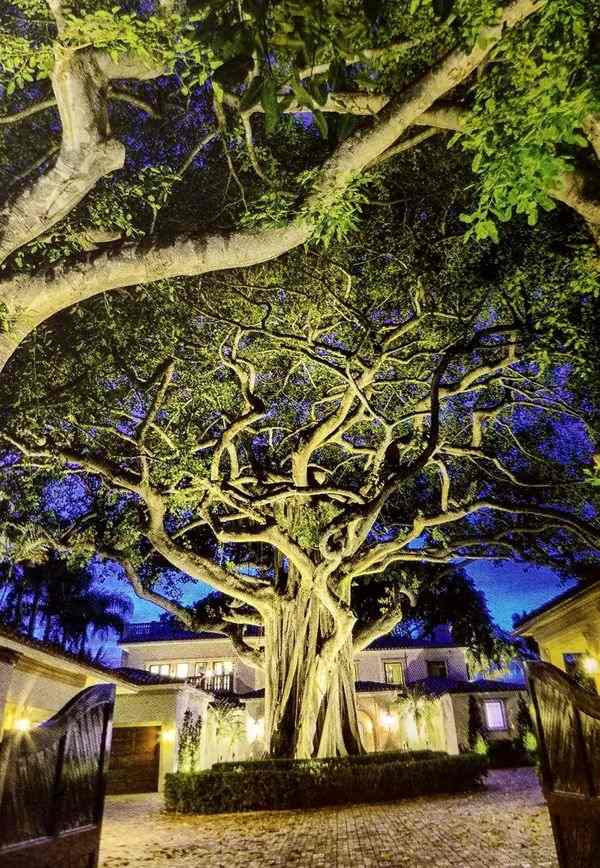 Enhanced Outdoor Lighting & Design
Hours of Operation:
7:00 a.m. to 5:00 p.m. Monday through Friday
Customized Outdoor Lighting and Design Services in the City of Kingsland, Texas
Our award-winning team services the residents of Kingsland and the surrounding areas with top-notch outdoor LED lighting for residential and commercial projects. We help enhance the aesthetic of your area with the knowledge, expertise, and experience that have deliverable results. Our LED fixtures are long-lasting with a 15-year warranty or 40,000-hour lamp life. We also provide the option to use our 6-year warranty on replaceable LED lamps for amazing landscaping and outdoor living areas.
We have a tested and proven process to assist our clients. The first step is a consultation where our designer visits your space during daylight hours to discuss the project and any ideas you may have. The second step is designing the space for approval. Step three is installation based on the approved design. Once the lighting is installed, we will check during evening hours to ensure everything looks how it was planned. During this last phase, we may tweak certain things to achieve the desired aesthetic.
Our designers have years of experience in creating breathtaking designs for commercial and residential properties. One of the most effective aspects of our work is our team's attention to detail. We make sure every element is perfect and works with the other pieces to enhance the space. As a family-owned and operated business, we understand the meaning of amazing customer service, delivery, and quality.
Ready for your free consultation? Call us today!
Services Offered to the City of Kingsland
Landscape Lighting
There's nothing like pulling up to or driving by a property that is refurbished with amazing lighting and landscaping. We provide strategic consultation and design to help the features of your property stand out with grace and elegance. Our team utilizes the power of LED lighting to capture the internal beauty of your property and landscape, creating a soft ambiance and natural appeal.

The beauty of landscape lighting is that it blends into the design rather than standing out. We use lighting to illuminate special areas while providing lighting that may deter intruders. Landscape lighting adds depth, texture, and dimension to a landscape, highlighting architectural elements and features that may otherwise go unnoticed.
Security Lighting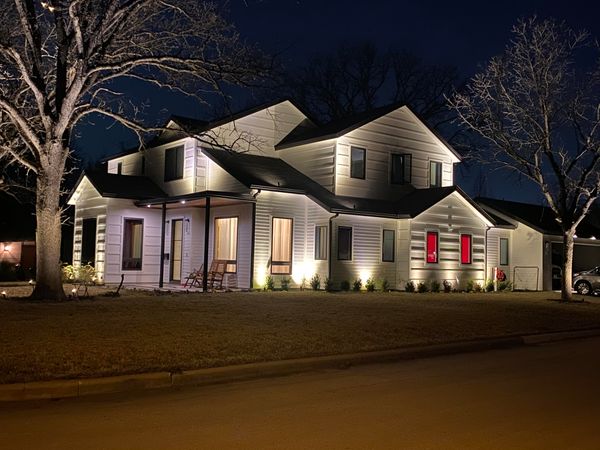 Having a sense of security is important for both residential and commercial properties. Our security landscape lighting adds beautiful detail with illuminated areas that provide peace of mind. While subtle, there's an added sense of protection when a property is well-lighted. We add designs that are practical.

Well-designed landscapes add usability any time of the night while getting rid of shadows and dark pockets that could conceal intruders and invite vulnerability. We make sure every area is lit and secure. Our designs not only provide a sense of security but also help increase the value of your property with aesthetic appeal.
Garden Lighting
A beautiful garden is an investment of time, money, and hard work. This hard work deserves to be highlighted and visible for everyone to see. Specialized lighting over walkways, butterfly gardens, sitting areas, and other places creates spaces worth the experience. Garden lighting also adds functionality while creating additional outdoor living spaces.
Our team understands the intricacies of creating the perfect aesthetic. We take the time to inspect the entire space and design according to needs and flow. Our goal is to accentuate some of the best aspects of your property while making a statement to create conversation pieces.
Working with a professional team helps locate notable features that most people overlook. We help uncover them all.
Local Resources and Events for Kingsland
The permits and information on what you can and cannot do on your property can be found at the Code and Ordinance Office.
There are many highly-rated landscaping companies that may work in conjunction with the lighting design. These include Blue Water Nursery & Irrigation, Curtis-C Tree & Lawn Services, and CBM Lawn and Tree Services. We believe in using local resources to keep the community thriving.
There's always something to do in Kingsland. Many people gather on "The Slab"off the Llano River where there's room for picnics, swimming, boating, and more. With all the year-round events and festivals, you'll never have a dull moment.
In the spring, you can't miss the bluebonnets and wildflowers at the Bluebonnet Festival or take a cruise on Lake LBJ. Summer Solstice, the Old Town Street Festival, Wild Spring, and the Country Film Festival are all popular events to go to during the year.
Are you ready to make a statement with your outdoor landscape and lighting? We're the team that transforms the ordinary into something spectacular. Call us today for a free consultation in Kingsland or the surrounding areas!