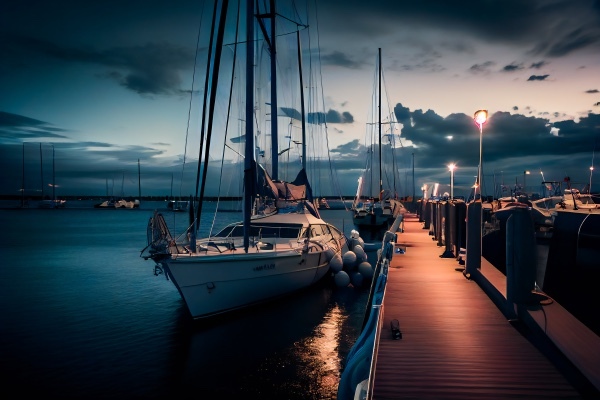 Texas is a great place for boating. There are countless lakes and rivers to enjoy. However, boating can also be highly dangerous. Sadly, in 2020 alone, 55 people lost their lives in boating accidents in Texas.
One of the ways you can take action to make boating safer is by making sure your dock is properly illuminated in the dark. Having a dock that is adequately illuminated makes it easier for boaters to see the dock at night, reducing the risk of an accidental collision. Boat dock lighting also makes it safer when you are entering or exiting a boat, as well as when you are walking on the dock.
Here, Enhanced Outdoor Lighting & Design will take a look at some of the ways you can bring light to your dock and the importance of doing so. Please remember that given the danger involved, all dock lights should be installed and maintained by trained professionals.
Benefits of LED Dock Lighting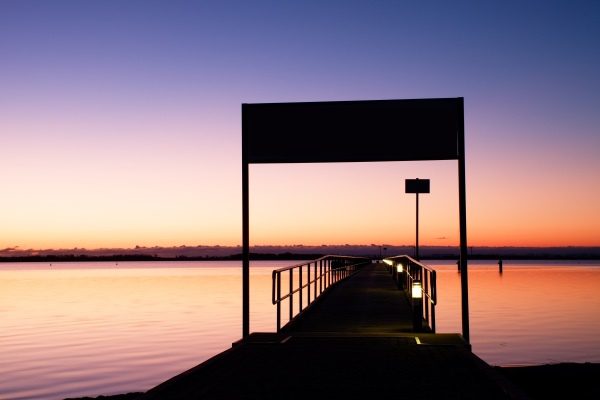 Boat dock lighting offers many benefits beyond improved visual aesthetics. In the following sections, we will detail a list of ways dock lighting helps people.
Dock Lighting Makes the Dock Safer for Boaters
Boating at night brings additional risks. With limited visibility, it can be difficult to see obstacles like docks or shallower areas. Illuminating docks can help reduce the chance of a boat collision.
Dock Lighting Makes It Safer for Pedestrians
It can be hard navigating a dock at night. Tripping hazards, such as rope or fishing poles, and wet surfaces are common unseen hazards. Having a properly lit dock can make things safer for users, especially those unfamiliar with its layout.
Dock Lighting Makes Docking Boats Easier
Docking a boat requires precision. Attempting to dock a boat without lighting can be a real hassle and adds to the possibility of injuries, damage to the boats, or damage to the dock.
Dock Lighting Enhances the Beauty of Your Dock
With the right lighting, you can create a beautiful and welcoming environment on your dock that you will want to show off to your friends. From the fixtures to the way they highlight your dock, dock lighting can significantly enhance a dock's attractiveness. It can be a relaxing place to spend time with family and friends long after the sun has gone down.
Things to Consider in Dock Lighting
Dock lighting is an important part of your dock, but if handled improperly, it can be dangerous and disruptive. Below are a few things to keep in mind when dealing with dock lights.
Be Considerate of Others
It is essential to consult with your marina manager and neighbors at your dock to prevent your lights from interfering with other boaters. A poorly arranged lighting design can be a nuisance at best and downright dangerous at worst, as it can distract or blind individuals on the docks and boaters.
Low-Voltage LED Lighting
Using low-voltage LED is the best way to power dock lights. Using high voltage for dock lights is dangerous and creates a fire hazard. Not only is low-voltage safer, but it is also more energy efficient. As boating is an expensive hobby, you'll no doubt appreciate the savings that can add up over time. By working with a professional marine electrician, you can create the right low-voltage setup for your situation.
Durability
Regardless of which type of dock light you select, you'll need to choose lights that are sturdy enough to handle the elements such as water, wind, and, depending on where they are used, salt water.
Make Sure Lights are Not Distracting
If dock lights are placed too high and are too bright, it makes it hard to see, creating a dangerous situation. Generally, a good height for dock lights is from 24 to 35 inches. By working with a professional marine electrician and your marina's manager, you can determine the best lighting setup for your situation.
Environmental Impact
If incorrectly used, dock lighting can interfere with local wildlife. By working with wildlife experts, you can minimize your environmental impact while making the dock safer.
Types of Dock Lights
There are many ways to illuminate your dock. Below are summaries of common dock lights. Depending on your situation, certain types of dock lights may work better than others. By working with an outdoor lighting expert, you can determine the best lighting setup for your specific situation.
Lights for Posts and Piling
Lights for posts and piling are placed on the top of the posts or piling. They can be used to mark the boundaries of a dock, making it less likely for someone to accidentally step off the side. If the lights are strong enough, they can illuminate the surface of the dock, revealing hidden tripping hazards.
Some piling caps use solar power, which is a cost-effective and environmentally friendly way to bring light to your dock.
Underwater Dock Lights
Underwater lights provide your dock with a stunning look. These lights provide your dock with a luxurious feel and can become a great conversation piece. Please note that the effectiveness of underwater lights depends on the clarity of the water it is in. More powerful lights may be needed if the water is murky.
Flush Mounted Lights
If you are looking for lighting fixtures that are more discrete in the daytime, look into flush-mounted lights. The nature of flush-mounted lights means they are shielded from wind and other threats to lights. These can be utilized in steps to make getting around safer.
Bollard Lights
If you are looking for raised lighting on your dock, but don't have posts to use, look into bollard lights. These lights are free-standing and don't require an existing post to be mounted on.
Wharf Lights
Whaft lights add a nautical touch to your dock. It's another way to have elevated light on your dock. Wharf lights offer a variety of designs to help you find the right look for your location. If you select wharf lights, it is important to go with ones that are made to handle the environment you are using them in.
Recessed Dock Lighting
Recessed dock lights, also known as flush dock lights, are recessed into your dock, giving them a discrete feel. During the daytime, they are often less noticeable than other fixtures. Recessed dock lights can be used to indicate the edges of a dock—helping prevent people from falling off the side at night.
Dock Stair Lighting
At night, stairs are incredibly hazardous. This is especially true if they are wet. Adding stair lighting to your dock stairs can increase visibility and reduce the chances of falls. Investing in dock stair lights is a great way to contribute to a safer dock area for you and guests who may be unfamiliar with the location.
Port and Starboard Lights
Port and starboard (left and right) lights can be used on a dock to aid in navigation—a great thing to have when returning to the dock after sunset on your boat.
Colored LED Dock Lights
When you want to add a festive feel to your dock, look into colored LED dock lights. They are a great way to set the tone for a fun party or get-together. Many of these lights are controllable via remote control or an app, which allows you to select how they look.
Dimmable Dock Lights
Depending on the situation, you might want your dock lights brighter or duller. For example, if you are coming back to your dock after dark, brighter lights make it easier to find your way. If you are having a get-together on or by your dock, you can lower the lights to set the tone.
Dock Light Installation in the Austin and San Antonio Area
If you're in the Austin or San Antonio area and looking for exceptional dock lights, the team at Enhanced Outdoor Lighting & Design can help. Our process involves one of our talented designers visiting your location to determine how best to illuminate it. They will get to know your needs and goals for your location. We believe in using high-quality LED lights that offer exceptional value. Our skilled technicians can install, maintain, and repair your dock lights. With our five-star reviews and an A+ rating from the Better Business Bureau, we are a name you can trust.