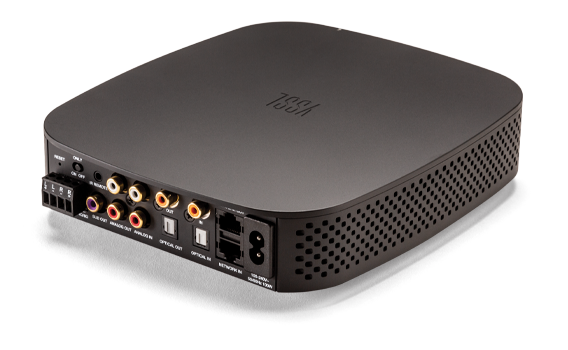 Imagine yourself on a beautiful Texas day. Friends and family are over as you all relax outside. A cool breeze drifts through the warm Texas air. There's a cool glass of lemonade in your hand. What could make this any better? Some nice music? Here at Enhanced Outdoor Lighting & Design, we are proud to offer outdoor sound system installation to enhance your outdoor experience.
Landscape Audio
Want to transform how you experience the outdoors? Go with an outdoor sound system. Whether you are dancing or relaxing while listening to your favorite radio station, there's a lot to love with outdoor audio. The Texas weather means you can spend a lot of time outdoors throughout the year. Make the most of it with a great soundtrack or by creating the perfect place to watch the big game!
With the complex installation and the danger of working with electricity, it's always recommended to have a reputable professional help you plan and install your audio system. It can save you time in the long run, as you enjoy listening to your sound system instead of shelling out more money to repair installation mistakes.
Landscape Audio Benefits
When you upgrade to an outdoor sound system, you aren't just getting music; you'll be getting an experience. It's a way to express yourself and entertain guests. You can change the way you experience the big game. While these experiences may be hard to quantify, in the following section, you'll find some noticeable benefits to a quality outdoor sound system.
Clear Sound
With a quality sound system, such as a Sound By Vista system, you'll be able to enjoy incredible sound. You won't have to put up with low-audio quality from phones or portable speakers. You might be surprised at just how good music or your favorite show sounds in your backyard.
Potential Increase in Property Value
If you are selling your house, an outdoor landscape sound system can be an attractive feature. It can also help your home stand out when a realtor shows a prospective buyer your home. In addition, it can even increase your home's property value. It's an investment that you can enjoy.
Multiple Sound Sources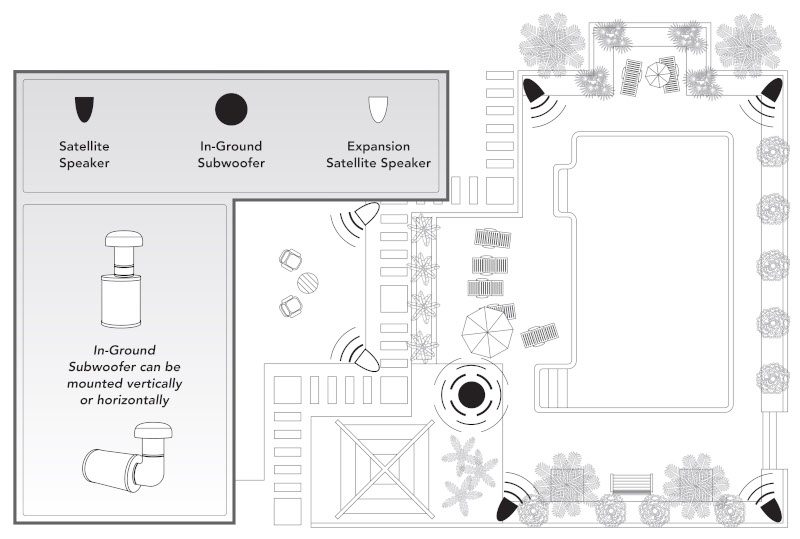 Most modern outdoor sound systems have multiple speakers placed on different parts of your yard. That means you won't have to crank up the volume just to hear a single speaker when you are on the other side of your property. Your neighbors will thank you.
Discreet Look
Having great sound in your backyard doesn't mean your property has to look like a rock concert stage with massive speakers lined up around your home. Our custom design is integrated into your yard, so it does not stand out in a distracting way. Your guests might not even know where the sound is coming from!
Convenience
With an outdoor audio system, you won't need to set up, move, reposition, and finally bring back inside a stereo system on a regular basis. Just find the music you want on your phone or other Bluetooth-enabled device and go!
Vista's Audio Systems
Enhanced Outdoor Lighting & Design proudly installs Sound By Vista sound systems to provide our clients with an incredible listening experience. These systems are proudly made in the United States, which supports American workers and helps boost our economy.
A Sound By Vista system gives you high-quality speakers along with the powerful rumble of a subwoofer. The best part is that it can be installed alongside your outdoor lighting, helping to cut down on the number of wires and electricity used to power your system.
Benefits of Sound By Vista
Vista sound systems provide consumers with many benefits. When you listen to one in action, you might just want one for yourself.
Weather Resistant -Sound By Vista is designed to stand up to different weather conditions. While no sound system is invincible, it is made to handle temperatures from -15 to 160 degrees Fahrenheit.
Connectivity – It utilizes wi-fi and Bluetooth streaming capabilities to allow you to play what you want to hear easily.
Compatibility – Thanks to Sound By Vista's compatibility, you can listen to music your way. It works with PC, Android, iOS devices, and smart TVs. In addition, it is compatible with popular music apps such as Pandora, Spotify, and Apple Music. You can keep your party playlist close at hand!
Scalability – Sound By Vista is scalable, so you can get a great sound for your unique backyard.
Landscape Audio Installation
There's a lot that goes into outdoor audio, from positioning to installation. It is important to go with a professional when you are dealing with something as dangerous as electricity. In addition, a professional can help you determine the best placement for the sound system to ensure that the sound is even and does not overlap. When you work with an outdoor audio system company, you want one that will help you get the most out of it. If you're in the Austin or San Antonio area, we can help!
The Enhanced Outdoor Lighting & Design team knows that each property is unique. Therefore, each of our installations is customized to fit your needs. We can work with you to create a great-sounding outdoor sound system you and your friends are sure to love. So upgrade your backyard entertainment and enhance your summer!
Reach out to us for a free estimate.
Additional Resources: