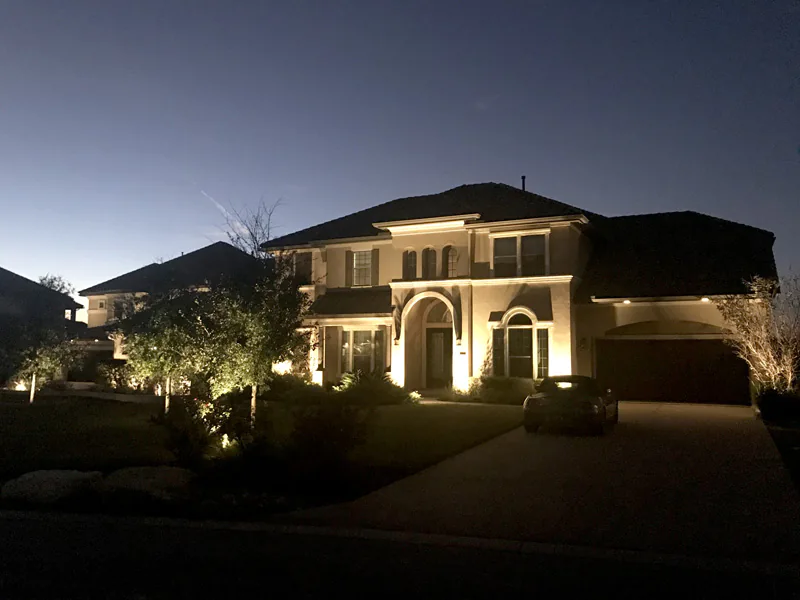 Enhanced Outdoor Lighting & Design Pflugerville
Phone Number: (512) 359-0071
Hours of operation: Monday – Friday, 7am – 5pm
Quality Outdoor Lighting and Design Services in Pflugerville
Our team is ready to assist you with your residential or commercial outdoor lighting needs. Our family-owned and operated business can design and install an exceptional outdoor lighting arrangement that will transform your view of your property at night. We utilize LED lighting to offer you a high-quality set-up that can bring out the best in your home or business.
Services Offered to the City of Pflugerville
Security Lighting
Our design team can work with you to create a security lighting system that increases the safety of your home or business. Security lighting works best when used with other security measures. Our high-quality lights can increase awareness of your surroundings and act as a deterrent to criminals.
Pathway Lighting
Pathway lights can enhance your landscape. They can also make walking at night safer in part by helping prevent tripping hazards. Our team can create an attractive lighting design that will make arriving home or walking in your backyard even more enjoyable.
Outdoor Garage Lighting
Your garage is an important part of your home. With cars and people coming and going, the darkness can create hazards. Adding lighting to the outside of your garage can increase security and help prevent tripping hazards. Our outdoor garage lighting can help you navigate the dark safer and add beauty to the outside of your garage. 
Local Resources and Events for Pflugerville
Contact us for a free estimate and take the first step towards a more beautiful building or landscape.