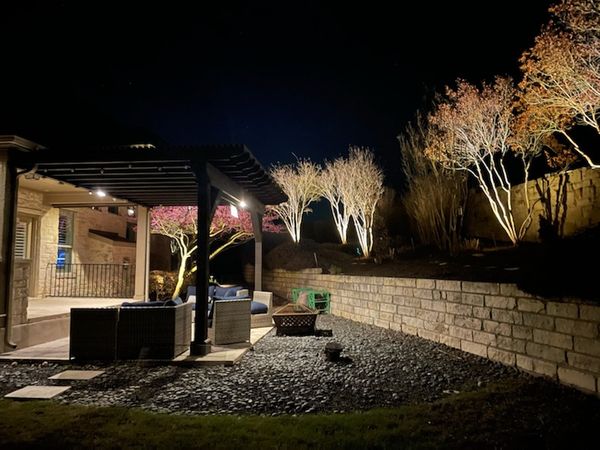 Outdoor Lighting in Jarrell, Texas
Outdoor lighting is more than an element of curb appeal- it directly impacts the safety and security of your property, too. In Jarrell, Texas, talk to the experts at Enhanced Outdoor Lighting & Design for all your residential and commercial lighting needs. 
Contact Enhanced Outdoor Lighting & Design in Jarrell, Texas
Enhanced Outdoor Lighting & Design
Phone Number: (512)359-0071
Hours of Operation:
Monday – Friday: 7 AM to 5PM
Saturday and Sunday: Closed
Overview of Jarrell, TX
Jarrell is a small town with a true sense of community. People look out for one another. When it comes to living in Jarrell, Texas, you will find that it has a low cost of living and plenty of room to spread out! Jarrell personifies the very best that Texas has to offer.
Outdoor Lighting in Jarrell, Texas
Outdoor lighting is important to homeowners in Jarrell. That is why you can count on the most trusted exterior lighting company throughout the greater Austin and San Antonio region, Enhanced Outdoor Lighting & Design, a proud family-owned business. The aim is to put the customer's needs first- and to provide the best LED lighting solutions for homes and businesses across the service area. 
At Enhanced Outdoor Lighting & Design, superior service and unsurpassed products are the goal. With a 15-year warranty on most LED fixtures- or 40,000 hours of lamp life, whichever comes first- you won't need to worry about being left in the dark. There is a six year warranty provided on upgradeable, replaceable LED lamps and fixtures, too.
The landscape lighting team knows the challenges of outdoor lighting solutions. They design each project with the home in mind, as no two properties are exactly the same. Putting together the perfect lighting for a property is like an art form- when completed, it is a beautiful thing.
Call to learn more and speak with one of the experienced outdoor lighting designers. There is never a charge for your initial consultation and price estimate. Schedule a walk-through with the team today!
Landscape Lighting Installation and Design in Jarrell
So, why bother investing in landscape lighting? The real question is: can you afford not to invest in outdoor lighting for your property? Outdoor and landscape lighting provides many benefits to homeowners and businesses alike.
Consider these perks and then decide whether installing modern LED landscape lighting is a prudent and practical investment to make:
LED landscape lighting enhances the looks of the overall property and improves curb appeal. Curb appeal is key when looking at listing or selling a property- without proper curb appeal, many prospective buyers may not want a closer look. Great curb appeal only increases the value of your investment. 
LED is a prudent lighting solution for outdoor, out of the way spaces that you want to enjoy comfortably. This optimizes your enjoyment of your property. LED goes where other lighting simply cannot. 
LED Landscape Lighting provides an opportunity to get creative and attract others with your illumination and light displays. You can set a mood with soft lighting- or mimic the natural lighting all around. You may also choose to highlight organic property features, like a garden or tree, with  LED lighting. The possibilities are endless!   
Working with a lighting professional can help you pinpoint money-saving solutions such as low-voltage landscape lights that illuminate the property, but for less. Over time, this can significantly impact what you spend on maintaining your home or business- saving you more and more money over the course of time. 
Finally, and most importantly, landscape lighting offers a sense of security and safety for all who live, visit, or work on the property. From sensor-activated lights to security fixtures that can prevent a nasty fall, adequate lighting is key for fostering a safe and comfortable environment. 
Living in Jarrell, Texas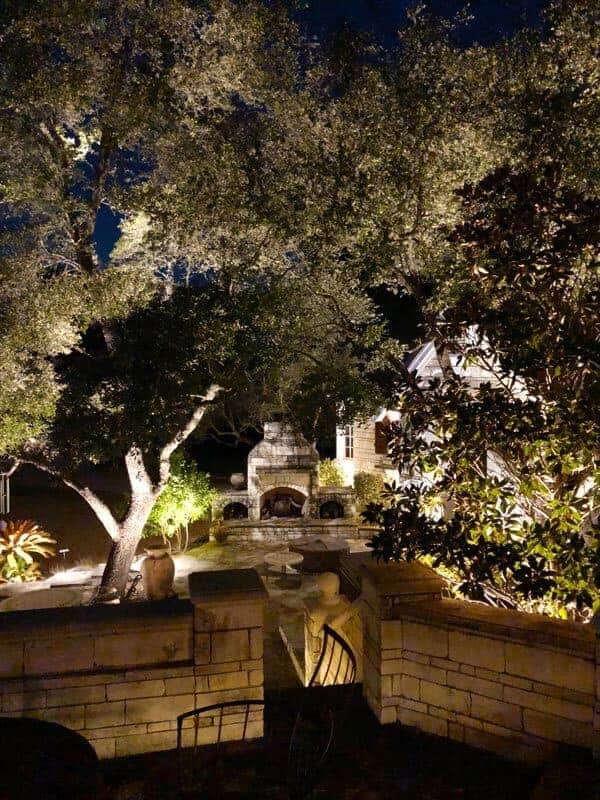 Living in Jarrellis very pleasant for the few that live here. The current population is 2,070 people in Jarrell, with a cost of living that is nearly 10% less than the rest of the United States. With an average income of around $53,000, people live well in Jarell. The average home price is about $278,000, with appreciations of over 8% during the past ten years and significant spikes since the pandemic.
People may be flocking to buy property in Jarrell with home appreciations soaring over the past year.
Visiting Jarrell, Texas
While Jarrell is a rural area without a lot of attractions, it is only 40 min from Austin- which has plenty to offer visitors. The best times of year to visit Jarrell are April, October, and November when the weather is mildest. It can be unbearably hot in July and August if you are not used to the Texas heat!
For outdoor lighting installation and options, talk to the team at Enhanced Outdoor Lighting & Design. From landscape lights to improve curb appeal to security lighting to keep your family safe, they have high-quality solutions that can save you money over time. Call or visit today.
Local Reviews
for Jarrell, TX
---