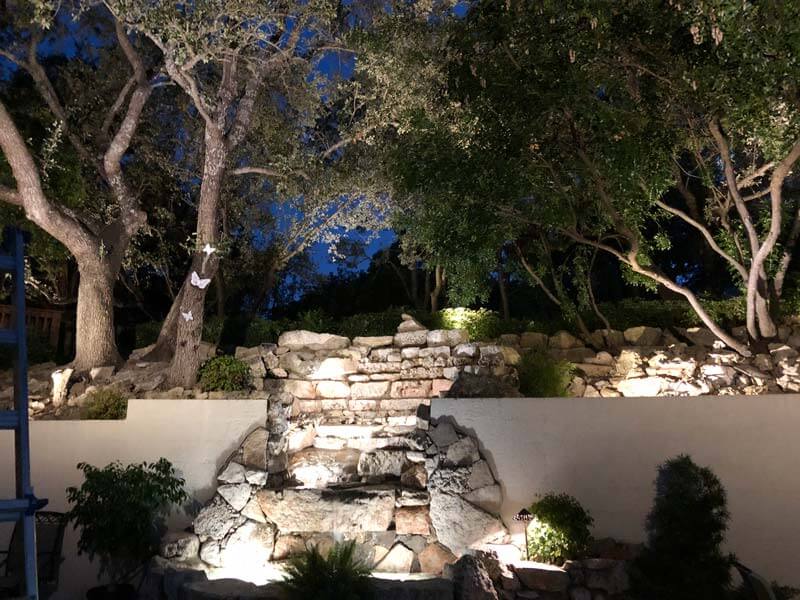 Enhanced Outdoor Lighting & Design Marble Falls
Enhanced Outdoor Lighting & Design
Phone Number of Company: (512)359-0071
Hours of Operation: Monday – Friday: 7 AM – 5 PM
Leading Outdoor Lighting & Design Company in the city of Marble Falls 
Enhanced Outdoor Lighting & Design can help you make your yard and patio area as attractive as the rest of your home. We are a family-owned company with many years of experience in the industry. Our team provides solutions for all your residential and commercial LED outdoor lighting needs in the Marble Falls area. Keeping the customer first, delivering excellent service, and using the highest quality LED landscape lighting is how we have built a reputation for excellence.
Bring out your home's best features and help it look its best with outdoor lighting.
Enhanced Outdoor Lighting will help you select the most durable LED lighting fixtures for your home. One of our designers will visit your property and offer suggestions on how to show off your home in its best light. They will work with your landscape architect to maintain the style and theme of your existing landscaping design.
Services Offered to the City Of Marble Falls
The Best Landscape Lighting for Your Exterior
Add some flair to your home's exterior with professional landscape lighting. Whether you want to highlight a few features of your landscape or enhance the entire area, you can achieve your goals with landscape lighting. The design professionals at Enhanced Outdoor Lighting & Design can help you create the perfect lighting scheme for your outdoor space and make sure that it is functional, too.
Lighting can also enhance other structures in your landscape design, such as sculptures, patio stones, fountains, waterfalls, or decorative rock formations. Use lighting to highlight trees, decorative shrubs, and more. It's not just about lighting your property for safety, although that is a very good reason on its own, it enhances the beauty of your property allowing it to look its best at night too.
Pool and Deck Lighting
Add elegance and safety to your pool and deck area with outdoor LED lighting. The products used by Enhanced Outdoor Lighting & Design can add aesthetic value, as well as security with a low voltage wire system. Outdoor lighting adds an extra touch to your pool or garden and gives it that professional look!
If you have a pool in your backyard, you can transform it into your own little lagoon. Perfect for nighttime swimming and parties. Permanent lighting fixtures let you enjoy your pool deck no matter what time of day it is. After the sun goes down, your family can still use the pool or host a get-together. A business with a patio or deck could also benefit from this option.
We have a wide selection of outdoor LED lighting that can be used to create the perfect outdoor environment for guests. If you have a business with an outdoor bar, or cafe seating, soft lighting creates a relaxing atmosphere for people to eat and talk!
LED Security Lighting
Go beyond standard security lights with Outdoor LED Security Lighting. This system of high-intensity, ultra-bright LEDs provides the best protection against intruders, yet blends seamlessly with your home's exterior. It's made to enhance the look of your home's exterior but provides an extra added benefit. Lighting your home up in the dark makes it more visible and deters burglars and thieves who can't get close without being seen by the occupants or close neighbors.
Security lights stay on from dusk until dawn, so you never have to worry about turning them on or off. If you come home after dark your yard will be well-lit and welcoming.
Local Resources and Events for Marble Falls
Local Businesses:
Upcoming Concerts:
Jon Conlee Concert
Aaron Watson Concert
Putters and Gutters Marble Falls
4100 N U.S. Hwy 281, Marble Falls, TX
Market Day on Main St. Sept. 3rd
The Hill Country's Market Day on Main is the perfect opportunity to see the best artisan products. From handcrafted leather goods to beautifully carved artwork. Walk down Main Street or tour some of the area parks. Many vendors will be attending and plenty of food will be available.
Local Landmarks
Dead Man's Hole
Dead Man's Hole is Marble Falls's most infamous landmark. The hole is a sinkhole in the ground that was used during the war between the Union and the Confederate army. A few people took it upon themselves to form a vigilante gang and would kill known Union sympathizers by shooting them and dropping the bodies in the hole. It was believed to have held up to 17 bodies at one time. The bones were retrieved but somehow mysteriously disappeared.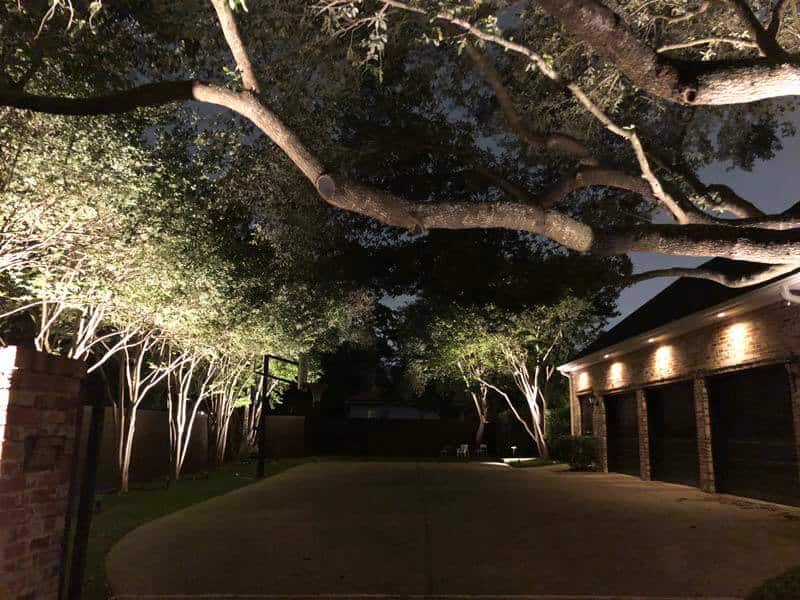 Seven feet wide and 160 feet deep, the hole was reportedly used during the Civil War to send Union sympathizers to a most unfortunate fate. At least 17 bodies were confirmed to be at the bottom, though some speculate it was more than 30. Dead Man's Hole isn't the only spooky site: Read about the scariest spots in the Highland Lakes.
Granite Mountain
Granite Mountain is one of the city's most important landmarks. The pink granite — similar to the kind that makes up Enchanted Rock in Fredericksburg — was used for the construction of the Texas State Capitol in the late 1880s after the original building burned down in 1881. The granite was mined off the labor of 900 convicts. That granite put Marble Falls on the map and brought the train to town.
The Texas State Capitol Building was rebuilt with pink granite from Granite Mountain after the original building was destroyed by fire in the late 1880s. The same type of pink granite makes up Enchanted Rock in Fredericksburg.
Marble Falls is located in Burnet County, Texas. Known for being the perfect place for people who love the outdoors, some favorite activities include hunting, camping, swimming, boating, fishing, golfing, and bird-watching. If you want to make the area around your home into a grand sanctuary, contact Enhanced Outdoor Lighting & Design for all your home lighting needs.