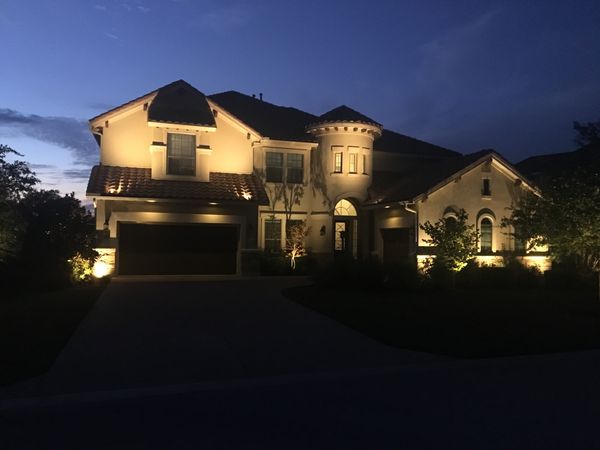 Phone Number: (210) 865-2931
Hours of Operation: Monday to Friday 7:00 AM to 5:00 PM
First-rate Outdoor Lighting Services and Landscape Audio
If you need residential or commercial outdoor lighting, family-owned Enhanced Outdoor Lighting & Design can create an incredible setup for you. Our team will enhance your outdoor experience and create a lighting system that brings out the beauty of your yard or your business. 
We believe in using warranty-backed LED lights that offer exceptional quality. We proudly maintain an A+ rating from the Better Business Bureau and were awarded the Kichler Lighting Western Region Contractor of the Year award in 2017. If you want to add beauty to your landscape and make it easier to get around your property at night, we can help.
Services Offered to the City of Leon Valley, Texas
LED Outdoor Lighting Design, Installation, Maintenance, and Repair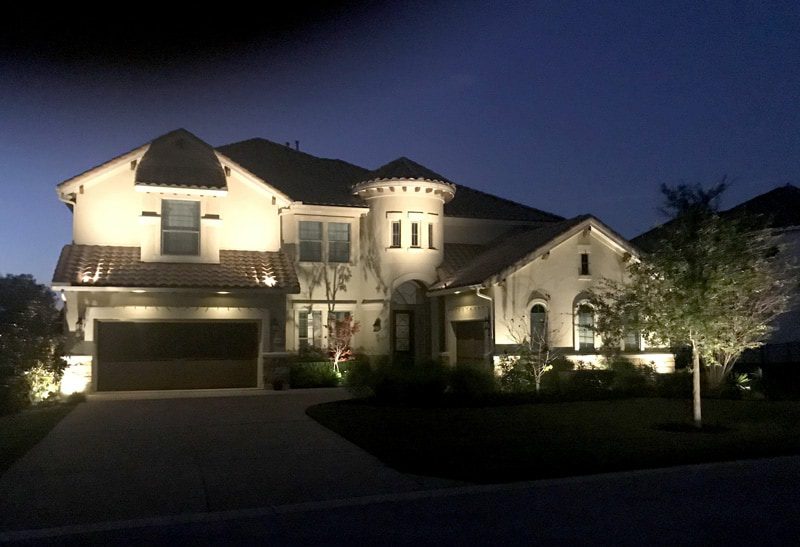 At Enhanced Outdoor Lighting & Design, we use LED (light-emitting diode) lights to illuminate residential and commercial properties. LED lights offer many benefits over conventional lighting. LED lights are efficient, offer energy savings, and are environmentally friendly. They also don't generate heat the way conventional lights do. Our LED lights all come with a warranty, so you know your investment is protected.
Outdoor Garage Lighting Design, Installation, Maintenance, and Repairs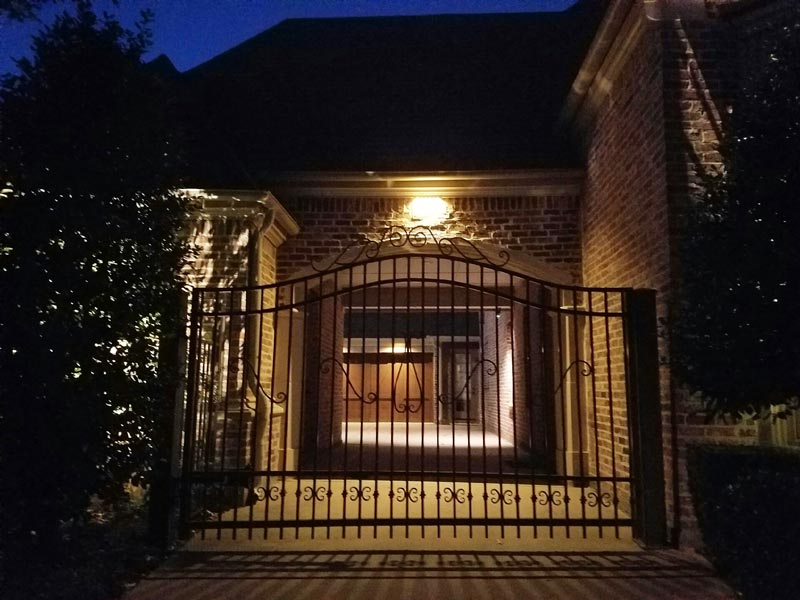 Your garage likely plays an important role in your house. Whether it is being used as a workstation, storage space, or entryway into your home, adding outdoor garage lights can make it easier to see and more attractive. It can be hard to see where you are going when leaving for work before sunrise or coming home after sunset. Proper outdoor garage lighting can help you find your way and possibly alert you to unseen hazards, such as people or animals. Outdoor garage lights can also be used to show off the look of your garage. We have options for different fixtures to help get you the look you want. 
Landscape Audio Installation
How do you make listening to your favorite playlist or radio station more enjoyable? How about listening to it from the comfort of your backyard? Enhanced Outdoor Lighting & Design proudly offers state-of-the-art Sound By Vista landscape audio systems. The system is discrete and integrates beautifully with your landscape. For convenience, we can even install the audio system at the same time we install your outdoor lighting. Sound By Vista is designed to handle the challenges of outdoor use. It is both Wi-Fi and Bluetooth capable and integrates with Siri, Spotify Connect, Voice Control with Google Home Assist, Chromecast, and Airplay 2.
Local Resources for the City of Leon Valley, Texas

Enjoy your landscape like never before with Enhanced Outdoor Lighting & Design. Contact us to get a free quote!