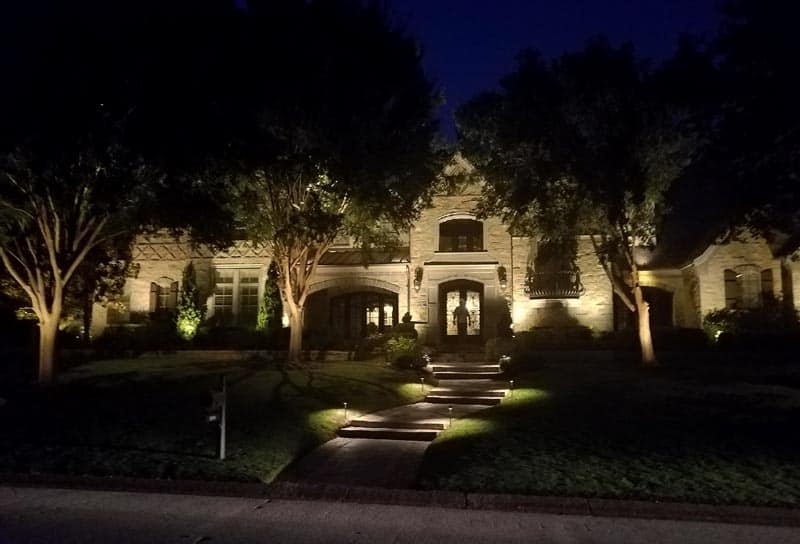 Enhanced Outdoor Lighting & Design Cibolo, TX
Enhanced Outdoor Lighting & Design
Phone Number of Company: 210-865-2931
Hours of Operation: Monday – Friday: 7 AM – 5 PM
Best Outdoor Lighting & Design Service in the city of Cibolo, Texas
Enhanced Outdoor Lighting & Design is a full-service lighting design and installation company. Our team of experts has been in the business for over 30 years and knows what it takes to create an exceptional outdoor living space. 
We specialize in landscape lighting, poolside lighting, and outdoor lighting designs. The company offers a wide variety of products and services, such as:
Landscape Lighting
Poolside Lighting
Garden Lighting
Patio Lighting
Pathway Lighting and more
Services Offered to the City Of Cibolo, Texas
Landscape Lighting
Outdoor lighting can transform your outdoor living spaces. It also serves as a security measure to deter intruders. Designing the best landscape lighting can be difficult if you're not sure where to start. We have years of experience designing outdoor lighting for our customers' homes and businesses. 
We think about all aspects of your property when creating a custom design. Our goal is to provide you with beautiful, functional lighting that enhances the beauty of your home or business while providing you with peace of mind.
LED Outdoor Lighting Systems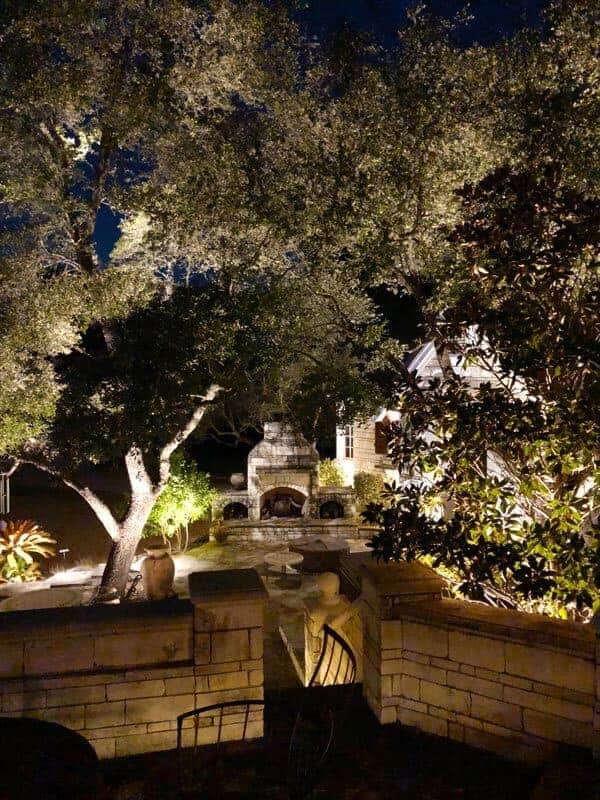 LEDs are extremely versatile and can be used to illuminate all types of outdoor spaces, including patios, decks, pools, and landscaping. They also last longer than conventional light bulbs and deliver more light per watt of energy consumed. This means you'll save money on your electricity bills while enjoying the benefits of LED lighting.
The best part about LED lighting is that you can customize it to match your home's décor. You can choose from a wide variety of colors and styles — including chandeliers, flush mounts, wall sconces, and other fixtures — so you can create the perfect lighting scheme for your home's exterior.
Outdoor Security Lighting Systems
Outdoor security lighting systems are a great way to make your home feel more secure. They can also help deter would-be intruders, which is always a good thing.
When it comes to outdoor lighting and design, there are many options available to you. You can choose from different styles of lamps, including incandescent or LED bulbs. You can also choose from various mounting styles, including wall-mounted lights and post-top light fixtures.
The best outdoor security lighting systems offer a combination of motion sensors and photocells to detect movement and adjust light output accordingly. A photocell detects changes in the amount of light in the area to determine when it's dark enough for the light to come on. Motion sensors can also be used in conjunction with photocells to detect when something is moving nearby and trigger the lights to turn on.
Pathway Lighting
For your driveway or sidewalk, you need a combination of functional and aesthetically pleasing lighting. Pathway lighting is designed to illuminate walkways, driveways, and other outdoor areas, making it easier for you to navigate them at night. It's important for this type of lighting to be visible from the street so that drivers can see where they're going. 
Lighting for Outdoor Living Spaces
Outdoor living spaces are becoming more popular in today's homes. These include gardens, decks, and patios that can light for both day and nighttime use. Lighting for outdoor living spaces should have a low level of wattage so as not to overheat the area with too much light. It also needs to be durable enough to withstand outdoor elements such as rain, sun, and wind. Our professional designers will help you create the perfect outdoor space for your home. We offer a wide range of options for all styles and budgets.
Local Resources and Events for Cibolo, TX
At Enhanced Outdoor Lighting & Design, we have been providing high-quality outdoor lighting and design services to homeowners in Cibolo and the surrounding areas for many years. Contact us if you're looking for top-quality outdoor lighting for your home or business. Let us show you how we can transform your space with our superior products and services!