Landscape Lighting Services in Austin, Texas
Enhanced Outdoor Lighting & Design, Inc.
6719 Shirley Ave #201, Austin, TX 78752
512-359-0071
Hours of Operation:
Monday – Friday; 7 am – 5PM
Having the right kind of outdoor lighting for your home or business in Austin can add flair to its appearance while also providing lights for safety. Whether you're interested in decorative outdoor lighting for walkways, exterior features or landscaping, our experts at Enhanced Outdoor Lighting & Design can assist you in selecting the outdoor lighting that works best for your property. If you prefer having outdoor lighting that's more functional, such as security lighting, our team can also provide you with the advice and guidance you need to ensure that your property is as safe as possible.
At Enhanced Outdoor Lighting & Design, we offer superior quality lighting for pool areas, gardens, patios, landscaping, and more. Set up a free consultation with one of our experts, and we'll help you create a design plan that suits your property's needs and your design preferences. You can depend on our lighting experts to share their knowledge with you and provide you with assistance in selecting the best outdoor lighting for your residential or commercial property in Austin. Our creative lighting solutions are designed to keep your property looking beautiful. We look forward to helping you find the ideal outdoor lighting in Austin.
Landscape Lighting Installation and Design in Austin
Landscape lighting serves both aesthetic and practical functions. This type of lighting highlights certain landscape features while also providing lighting to keep properties safer and more secure. At Enhanced Outdoor Lighting & Design, we provide Austin homeowners and commercial property owners with design and installation services. Our team of lighting experts can help you choose the perfect landscape lighting for your property. Whether you have a few notable features that you want to draw the eye to or you're interested in adding visual appeal to your landscaping in general, our experts can come up with the ideal design plan.
Choosing to light for landscaping has to be done with a certain amount of care, which our lighting professionals can provide. Our family-owned business offers free consultations with one of our team members, so you can get started on enhancing your Austin property. Our experts will go over your options for landscape lighting and work with you on choosing the best ones for your lighting needs. We're ready to create your landscape lighting design plan and install it with expert care.
Living in Austin
Austin, Texas, has a lot to offer residents, which comes at a price. The cost of living here is higher than the average cost of living in the U.S. Home prices are significantly higher than average home prices in the U.S. as well. The average home costs just under $300,000 compared to the U.S average of around $185,000. The average household income in Austin is around $55,000, which is slightly higher than the U.S, average of around $53,000.
Austin is home to roughly 931,830 people, but that number keeps going up thanks to the city's community, amenities, and attractions. Those who live here have access to live music, a combination of modern and traditional styles and cultures and an impressive dining scene. Exciting community events and some fascinating attractions also keep residents busy throughout the year.
If you enjoy getting involved in your local community and want to get to know fellow Austin residents, the city offers many volunteer opportunities. Plant trees as a volunteer with the Austin Community Tree program, care for animals in need with the Animal Services Office, or keep the city looking beautiful with the Austin Parks and Recreation volunteer program. Check the city's GivePulse volunteer portal for upcoming opportunities to sign up for.
Visiting Austin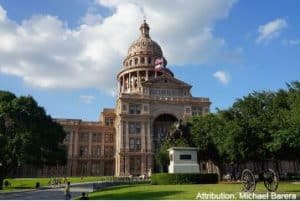 Austin has an impressive number of events and attractions for residents to enjoy all year round. Known as the Live Music Capital of the World, the city has several music festivals and venues. Attend the annual Austin City Limits Music Festival in fall to hear more than 100 bands and musicians from around the world. Visit some of the city's more than 250 live music venues, which offer all kinds of musical genres, including country, blues, and jazz.
See more than 350 rescued animals at Austin Zoo, or visit Austin Children's Museum for educational and fun interactive exhibits. Check out the Museum of the Weird to see a collection of oddities. At Austin Aquarium, you can see all kinds of sea life, while the Blanton Museum of Art offers exceptional works of art.
If you love the outdoors, head to Lake Austin to enjoy fishing and other recreational activities, along with scenic views. Spend time at Zilker Park getting some fresh air, or head to Zilker Botanical Garden to view a collection of native and exotic plants.
Learn more about local history at Austin History Center, or explore the state's military's past with Texas Military Forces Museum. Head to Texas Memorial Museum to learn all about the area's biological diversity.
---
Local Reviews
for Austin, TX
Enhanced Outdoor Lighting & Design, Inc.
Rated
5.0
out of 5 stars based on
39
customer reviews
---
Great experience.
Art Payne

-

Austin

,

TX

78738



Review of
Enhanced Outdoor Lighting & Design, Inc.
Great experience from start to finish. Highly recommend Tim and his team.
---
Great design and implementation!
Clint W

-

Austin

,

TX

78746



Review of
Enhanced Outdoor Lighting & Design, Inc.
Tim responded promptly to give an overview of his services and schedule a site visit. His design was excellent and proposed quote was reasonable for lighting big oak tree, driveway lights, and easy to operate system. Tim and his team did a great job on the install, plus came back for an evening visit a few days later to ensure lights were pointed in the right directions. I would highly recommend Enhanced Outdoor Lighting & Design.
---
Highly recommended
Dale

-

Austin

,

TX

78746



Review of
Enhanced Outdoor Lighting & Design, Inc.
We talked to several lighting companies and selected Enhanced Outdoor Lighting & Design. They exceeded our expectations. Tim listened to our lighting goals and then designed a plan that incorporated our ideas and improved on them. His crew did a fantastic job. The installation was clean and professional, with no mess left behind. We highly recommend the company.
---
Excellent service. Very easy and quick process, from start to finish.
Rudd

-

Austin

,

TX

78731



Review of
Enhanced Outdoor Lighting & Design, Inc.
---
New Outdoor Lighting System
Rich S.

-

Austin

,

TX

78730



Review of
Enhanced Outdoor Lighting & Design, Inc.
Working with Enhance Outdoor Lighting and especially Tim Acklen was a pleasure from start to finish. Our outdoor system was 20+ years old and a good portion of it was not working at all. Tim came in and didn't just replace old fixtures; he designed and installed an entire new lighting system, that now shows off the architecture of our home and accents our landscaping. I really didn't know the difference a well planned lighting system could make to the appearance of our property. During the design he listened to our concerns, but also guided us in making good choices for the system. He is competitively priced and he completed the work on our schedule. He also has a yearly maintenance plan that will keep our system running efficiently in the years to come. I highly recommend Tim for any outdoor lighting project you are considering.
---
Great service at the right price
Craven

-

Austin

,

TX

78730



Review of
Enhanced Outdoor Lighting & Design, Inc.
Super Nightscape lighting contractor
---
The work done by Tim and his crew was professionally done. I am going to enjoy my garden for years to come.
Sylvia

-

Austin

,

TX

78735



Review of
Enhanced Outdoor Lighting & Design, Inc.
---
Wow!
Brandon

-

Austin

,

TX

78737



Review of
Enhanced Outdoor Lighting & Design, Inc.
5 start experience. Tim and his company blew it out of the park! Make you house look like $1mm bucks!
---
Tye
Tye Stout

-

Austin

,

TX

78737



Review of
Enhanced Outdoor Lighting & Design, Inc.
Great service, pro install, night time In service and light check, wireless timer in service, fast call and text response time, competitive pricing, 100 % satisfied!
---
Outstanding Results
KR

-

Austin

,

TX

78744



Review of
Enhanced Outdoor Lighting & Design, Inc.
Project exceeds our expectations. Install was started and completed ahead of schedule, and right on budget. Tim does exactly what he says he will do. Would recommend Tim to all my friends and family…Love the finished project!
---