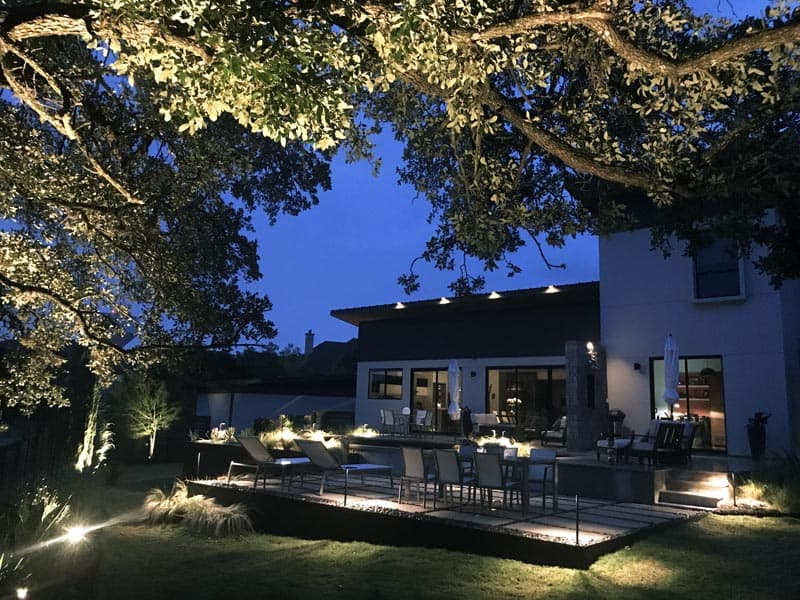 Enhanced Outdoor Lighting & Design Maxwell, TX
Phone Number of Company: (512) 350-0071
Hours of Operation: Monday-Friday: 7:00 AM – 5:00 PM
Best Outdoor Lighting & Design Company in the city of Maxwell, Texas
At Enhanced Outdoor Lighting & Design, we offer a wide range of services, including LED landscape lighting installation, and landscape design. We are ready to take your outdoor lighting to the next level in Maxwell and the surrounding areas. 
Services Offered to the City Of Maxwell
Security Lighting
Security lighting is a necessity for any property in order to avoid being targeted by intruders or thieves. A well-placed security light can deter criminals from targeting your property or can even help catch them in the act. It is also a great way to add curb appeal to your home or business. Security lights can be used in combination with landscape lighting to create beautiful outdoor spaces that are also safe and secure.
Security lights can keep your property lit up all night long, deterring crime and allowing you to investigate any noises that occur. If you plan on being away from home at night or attending social events, you can use a timer to control the lighting system as it appears that someone has just arrived home as soon as the lights come on.
Using lighting to illuminate the premises of a business at night makes it safer for employees and patrons.
LED Poolside Lighting
LED swimming pool lighting is a great way to brighten up your pool area, and add a little extra color. These lights are perfect for illuminating the water, and can also be used for highlighting specific areas of your pool. They come in a variety of shapes and sizes and make the swimming pool look more like an art gallery. If you're looking for some extra lighting for your backyard, these might be just what you need.
Outdoor Patio Lighting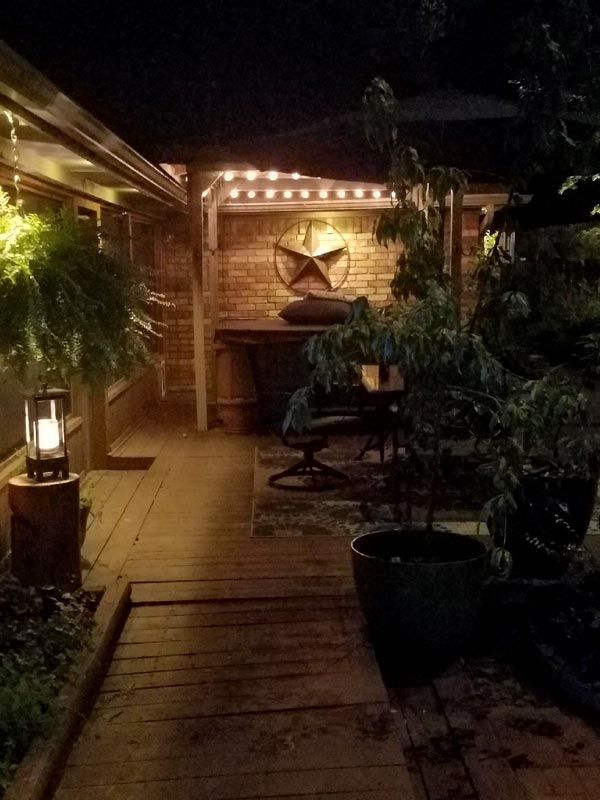 Lighting for outdoor patios can be as simple or as elaborate as you want. Whether you want to add a few solar lights to a garden path or install an overhead chandelier above your dining table, there are many options available. Here are some tips for choosing the right patio lighting:
If you need some extra light for your deck and walkways, then consider installing a motion-activated floodlight. Motion-activated lights are great because they only turn on when needed and can save money on electricity usage. Another idea is to install wall sconces along steps or handrails so you can see where you are going without having to carry a flashlight all the time.
Garden Lighting
If you are looking for garden lighting, we can help! Our lighting experts will help you find the perfect lights and designs to match your style and budget. From landscape lighting and security lighting to recessed lighting, we have a wide variety of products to choose from. We offer free consultations and design services to help you get exactly what you need.
There's nothing like enjoying the great outdoors in your backyard. Whether you want to get out and relax in the fresh air or enjoy a beautiful evening on the patio with family or friends, the right outdoor lighting can enhance your experience.
If you're looking for ways to improve your outdoor space, consider adding garden lighting. Pathway lighting can illuminate the walkways from the house to the patio or garden area making it safer to walk around at night when it's too dark to see.
Local Resources and Events for Maxwell
Caldwell County:
Auditor

Caldwell County Courthouse
110 S. Main Street
Lockhart, TX 78644

Tax Assessor

Lockhart Main Office:
110 South Main Street, Room 101
Lockhart, Texas 78644

County Treasurer

Lockhart Main Office:
110 South Main Street
Lockhart, Texas 78644

Landscaping & Lawn Care

294 Hidden Farms Dr
San Marcos, TX 78666

McCutcheon Irrigation

814 River Hills Dr. San Marcos, TX 78666US

Maxwell Water Supply Corporation

216 Main Street
Maxwell, Texas, 78656
When you're looking for outdoor lighting in Maxwell, TX, you need someone with the knowledge and experience to make your home look its best in any light. Call the team at Enhanced Outdoor Lighting & Design! We have the expertise and experience to make your vision a reality.