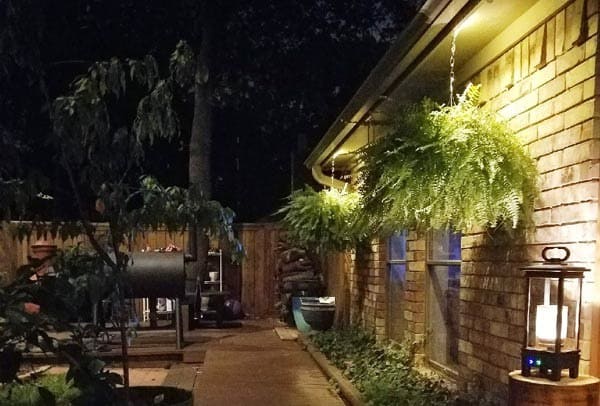 Texas is known for its ideal environment for many beautiful small trees and shrubs. These hardy little plants create a vibrant splash of color that can be a great addition to any garden or home landscape. If you are thinking about adding a small tree for your home, consider these best small trees for North Texas:
1. Texas Mountain Laurel
The Texas Mountain Laurel is native to the dry summers and bright sunshine that is characteristic of Texas weather. These trees can grow to be fifteen feet tall and produce fragrant chains of blue blossoms in the early spring. These plants do not lack color during the fall or winter months either, as they are evergreen and keep their nice dark green leaves all year long. These trees are also drought-tolerant, meaning that they do not shirk away from months without rain. These trees actually grow best in dry areas that are elevated to allow rainwater to drain easily. They prefer rocky limestone because it does not hold water very well, creating the perfect condition for the roots to take shape and thrive.
2. Chaste Tree
Chaste trees are really small shrubs that produce immaculate spikes of blue or white blossoms during the early summer. They grow in a nice round, 15×15 shape, and produce the perfect shade and color for an outdoor garden sitting area. They are fast-growing and require a lot of sunlight to stay healthy. Soil that is moist but well-drained is preferred by this plant. However, they are hardy and can survive dry spells created by the occasional drought.
3. Smoke Tree
Originally native to Southern Europe and Central China, Smoke trees produce a gorgeous purple bloom that is airy in texture. These plants are well known for their smoke-like appearance at a distance and create an eccentric yet dignified look to any garden. These trees need plenty of sunlight with moist soil that is well-drained. They can tolerate dry soil as well but do poorly in wet soils. These trees bloom in the late spring to mid-summer, making them the perfect tree for those who like to have cookouts while admiring the beautiful scenery of mother nature.
4. Redbud
Redbuds come in a variety of different types and can range from heights of 6-25 ft. They bloom in early spring with beautiful foliage colors and forms that mimic that of a weeping willow tree. These plants do best in the shade when they are young and then can be moved into an area that gets partial sunlight. These plants are known for their hardiness and adaptability, making them ideal for beginner gardeners who want a bit of a challenge.
5. Hollies
Hollies are probably one of the best-known small trees/shrubs on this list. They are known for their dark green color and come in different varieties such as Carissa, Dwarf Buford, and Acadiana. They are durable and thrive in full sunlight, and they prefer well-drained soil that is not too dry. These plants are hardy and can survive in almost any conditions, making them perfect for beginning gardeners. It is best to plant these small trees during the spring or fall. They typically bloom in the late spring or early summer.
Once you've explored your options and created the ideal landscape that is perfect for your garden, it's time to enjoy it! A great way to do that is by investing in outdoor lighting. Enhanced Outdoor Lighting & Design can help you create the perfect light setup to show off the hard work you put into your garden and give you the ability to enjoy its beauty 24/7. Contact Enhanced Outdoor Lighting & Design for more information on our lighting designs and options.