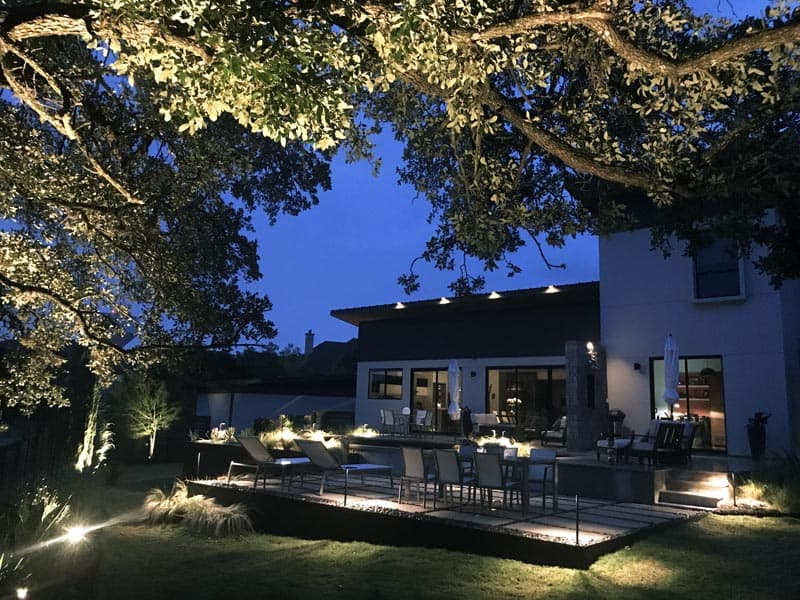 Enhanced Outdoor Lighting & Design in Canyon Lake, Texas
Phone number: (512)359-0071
Hours of Operation: Monday – Friday: 7 AM – 5 PM
Unique LED Outdoor Lighting and Design Services in Canyon Lake, Texas
Enhanced Outdoor Lighting & Design provides LED outdoor lighting solutions for residential and commercial customers. Our family-owned and operated business delivers exceptional service and uses only the highest quality LED landscape lighting available in the industry today.
Services Offered to the City of Canyon Lake, Texas
Outdoor LED Lighting Design and Installation
Our beautiful LED outdoor lighting designs help to highlight your home's architectural features, your gardens, and your trees, shrubs, and flower beds. This lighting also boosts your curb appeal, whether you're planning to sell your home or just want a more beautiful space. We also design and install patio and arbor lighting to give you a bright space to celebrate outside, even after the sun goes down. 
All of our durable LED outdoor light fixtures can withstand the harsh Texas weather as well as wet conditions near a hot tub, spa, or pool. We can also install poolside lighting to help keep you safe whenever you're swimming outside at night.
Commercial Outdoor Lighting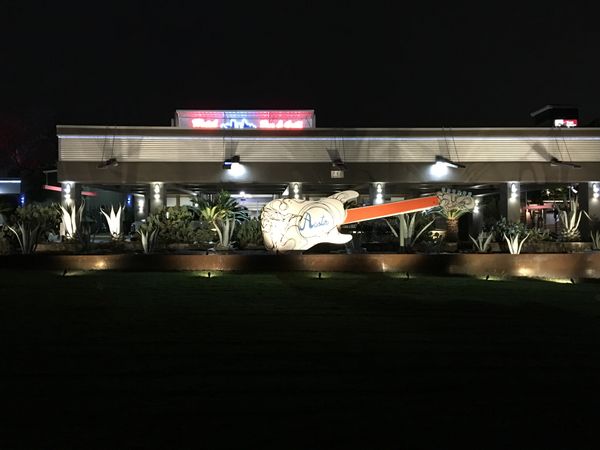 Elevate your business with our commercial outdoor lighting and design services. If you have water features like a fountain or waterfall, our team will help you highlight them for improved visual appeal. Our commercial LED lighting gives your place of business an easy, energy-efficient way to ensure that your building remains bright and well-lit. 
Ask about pathway lighting to illuminate walkways and entryways to your building. This outdoor lighting not only makes it safer to walk at night but also lends your building a beautiful ambiance. LED lighting improves safety, helps you save money, and provides your business with outdoor lights that will last for many years to come.
Let our experts in Canyon Lake help you select the right type of LED lighting for your property, and we'll also install it exactly where and how you want it. Our company also provides security lighting for commercial buildings to help you protect your customers and employees. It's a smart investment for both safety and peace of mind. We service a wide range of commercial properties in the Canyon Lake area, including hotels and resorts, apartment buildings, malls, commercial buildings, schools, and hospitals.
Beautify Your Curb Appeal with LED Landscape Lighting
Enhanced Outdoor Lighting & Design in Canyon Lake, Texas can help you highlight your landscape in style. Through our strategically placed LED lighting, you can beautify your home or business by highlighting certain features. This service ensures that your well-designed landscaping looks its best for visitors and onlookers. If you're selling your home, adding some landscape lighting can improve your curb appeal and potentially garner a higher asking price.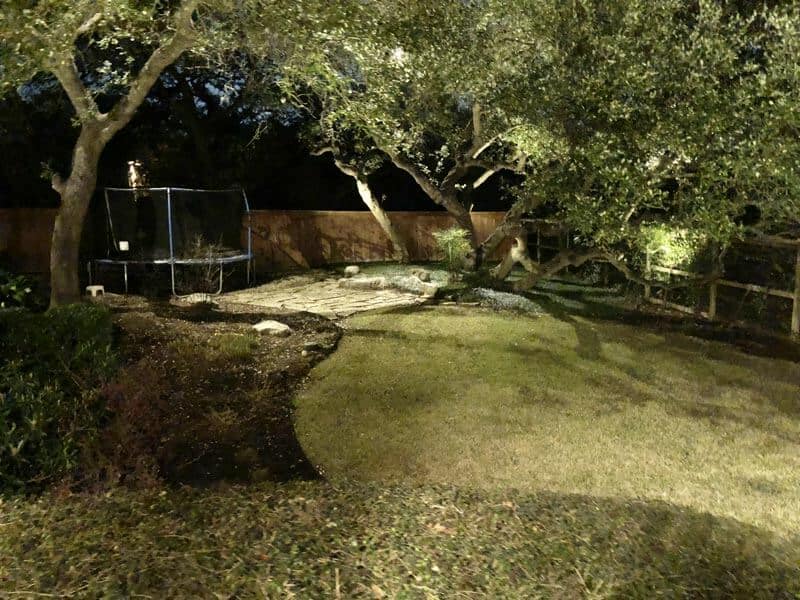 Our team of experts provides you with high-level designs that involve intricate planning and positioning for the best results. The key is not to just notice the light itself, but also the specific areas and objects that the light highlights. We'll help you adjust your lighting plans to fit your specific landscape environment. We can also install adjustable lighting that you can change to highlight flowers and shrubbery features as they grow. Our outdoor LED landscape lighting can handle highly watered areas like gardens and lawns. Nighttime landscape lighting can even be adjusted to account for moonlight.
With our vast experience and expertise, we're able to target the landscape lighting in your yard or place of business to suit your unique outdoor environment. For even more savings, consider low voltage landscape lighting that drastically reduces the amount of voltage your lighting requires. It's a smart way to save money and energy. If you need some inspiration, we'll create a design that's specific to your property based on the best way to enhance all of the key features while adding a beautiful, eye-catching look. The LED lighting highlights everything from large trees to smaller plants like vines, bushes, and flower beds. It's also a smart way to showcase unique features of your home or business, like sculptures, rocks, or other architectural details of the building itself.
Local Resources and Events for Canyon Lake, Texas
Known for its natural beauty, Canyon Lake is a great place to enjoy a day of boating, swimming, or fishing.
The Canyon Lake ParrotHead Club is a local non-profit organization that hosts a variety of annual events including live concerts, fundraisers, and more.
The Canyon Lake Chamber of Commerce promotes tourism and local businesses, including lodging facilities, dining, and realtors.
If you need permits for your home or business, refer to the City of New Braunfels code of ordinances for more information.
If you're ready to improve the outdoor lighting for your home or business, be sure to get in touch with the experts at Enhanced Outdoor Lighting and Design today.