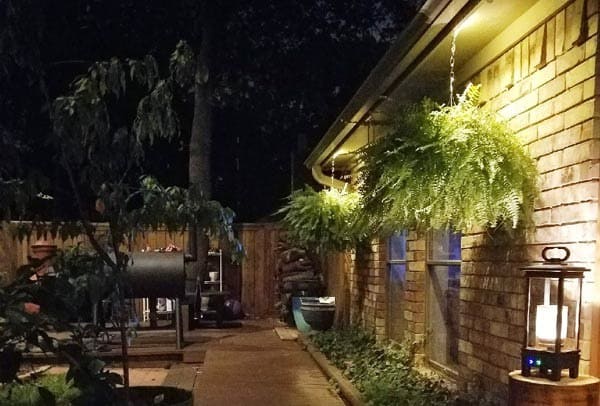 The holiday season is a prime time to get creative with your outdoor lighting decorations. Go all out for the holidays — sparkly reindeer with dazzling lights, a giant blow-up character, a huge green wreath on your front door, or dreidels and menorahs. No matter which holiday you are celebrating this season, there are decoration options for everyone! Here are just a few neat ideas for outdoor lighting from Enhanced Outdoor Lighting & Design.
White Lights
As the saying goes, "keep it simple." Sometimes less is more. Nothing beats the classic beautiful look of white Christmas lights, and they always match well with other decorations. Scatter them around your yard to make it look like twinkling snow in the moonlight. Wrap them around your trees to illuminate the natural beauty of the bark and strong limbs, or wrap them around your porch to add a gorgeous glimmer of light and illuminate your wreaths or garland. They are guaranteed to look great and bring all your decorations together.
Multi-Color Lights
Add a colorful flair to your decorations by investing in multi-color lights. Multi-color lights are especially popular with little ones and bring out feelings of joy and merriment. Multi-color lights look great wrapped around your porch railings or outlining your house, yard, or driveway.
Old-Fashioned String Lights
These big C6-style bulbs bring back feelings of nostalgia from the late '80s and early '90s. With bold colors or plain white, these lights grab people's attention and help create bold outlines and shadows, allowing you to play with the aesthetics of your yard. Place them on your trees to give the illusion of colorful leaves or snow resting on the branches. Wrap them around a wire snowman to give him a scarf, eyes, or wrap them around his hat to give it a flash of color.
LED Lights
Worried about the heat that these old-fashioned bulbs put off? Stop worrying and get to decorating with LED old-fashioned lights. They help give off a stronger light without the worry of burning fingers of curious children. They also use less energy, saving your pocketbook during the holidays.
Icicle Lights
If you are looking to create a winter wonderland, then icicle lights may be right for you. These dangling strands of white lights give the appearance of icicles hanging from your roof. Their programmable light patterns can even make it look like they are melting or twinkling in the moonlight.
Outdoor Lighting for All Year Round
With expertly installed outdoor lighting, you can enjoy Mother Nature's beauty later into the evening. From pathway lighting to security lighting, Enhanced Outdoor Lightings' design and installation team has answers to all of your lighting needs. Take control of your nights and discover why our experts give DFW landscape lighting that brings cheer and goodwill to homeowners and business owners. Contact Enhanced Outdoor Lighting & Design for more information on our lighting services and to set up a consultation.