Enhanced Outdoor Lighting & Design for San Leanna, Texas
Phone Number: 512-359-0071
Hours of Operation: Monday to Friday 7 AM to 5 PM
Top-Notch Lighting and Design Services in the Village of San Leanna
Enhanced Outdoor Lighting & Design is your go-to source for exceptional outdoor lighting and design. Our family-owned and operated business handles both residential and commercial work. When designing outdoor lighting for your landscape, one of our landscape lighting designers will visit your home to learn how best to illuminate your property. We utilize high-quality LED lighting to bring light to your landscape. We believe in providing the customer with outstanding customer service.
From lighting design and installation to service and repairs, we can help you achieve your lighting goals.
Services Offered to the Village of San Leanna
Security Lighting Design, Installation, Repair, and Service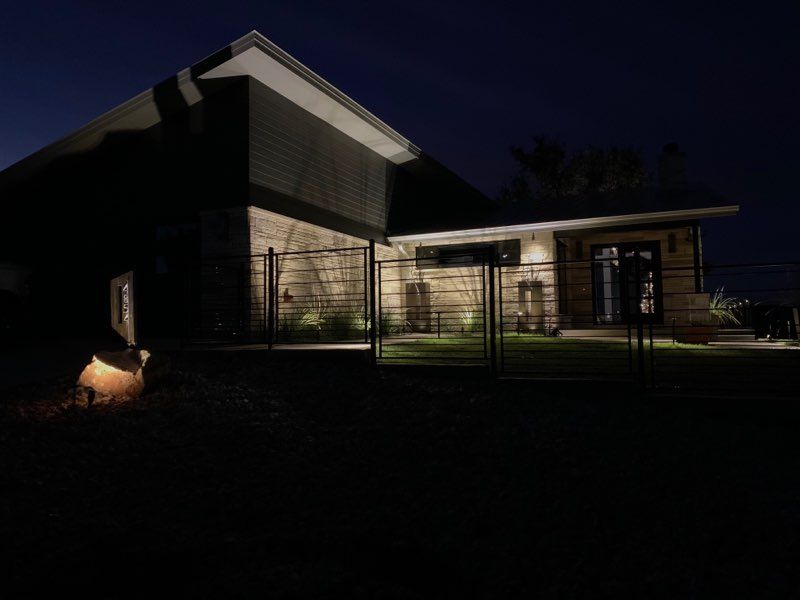 Our team designs a security lighting setup specifically for your property's layout, whether it is residential or commercial. We utilize durable, energy-efficient, and effective LED lighting for security lighting. 
Security lighting works best when combined with other security systems, including alarms and cameras. We can arrange your security lights in a way that compliments the beauty of your property, as opposed to detracting from it. This lighting system can also help avoid unseen tripping hazards and help your guests see elevation changes, like steps and ledges, with security lighting. Not only do we design and install security lighting, but we can also service and repair them.
Pathway Lighting Design, Installation, Repair, and Service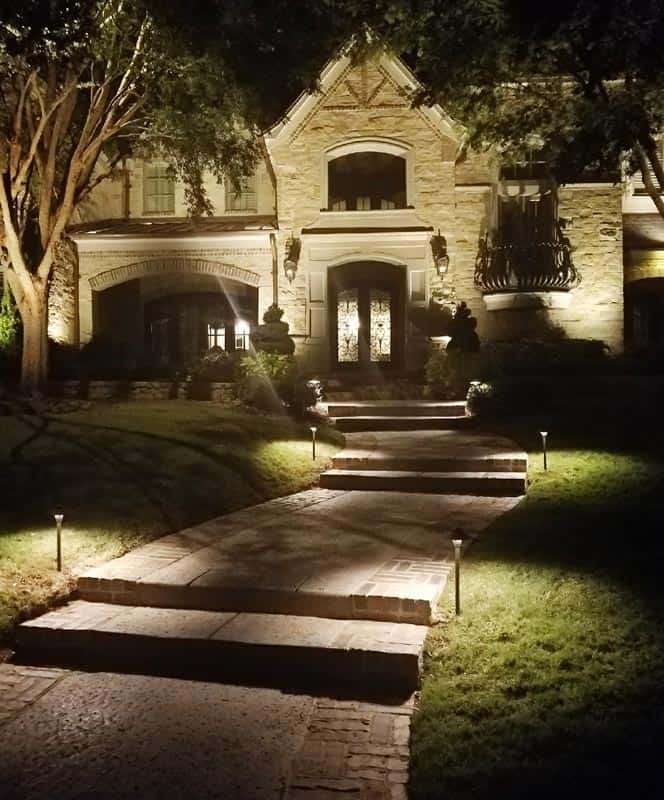 Walking around the outside of your property at night can be dangerous. Unseen tripping hazards can threaten you and guests unfamiliar with your landscape. Grass and plants can also be damaged if someone inadvertently steps off a path.
We offer a variety of high-quality pathway lights that bring awareness to your surroundings and can help to add beauty to your yard. In addition to design and installation, Enhanced Outdoor Lighting & Design can also repair and service your pathway lights.
Landscape Audio Installation
Adding a landscape audio system to your yard can transform your outdoor experience. From music to enjoying the big game, you can have a lot of fun using a landscape audio system.
Enhanced Outdoor Lighting & Design is proud to offer high-quality Sound By Vista landscape audio systems. These made-in-America audio systems provide exceptional sound thanks to a discrete subwoofer and speakers. In addition, we offer professional installation that works right alongside your outdoor lighting set-up, resulting in fewer wires and less energy usage. Contact us for more details. 
Local Resources and Events for San Leanna

When you're ready to light up the night or add an amazing sound system to your landscape, contact us and receive a free estimate!