Enhanced Outdoor Lighting & Design
Phone Number: (210) 865-2931
Hours of Operation: Monday to Friday, 7 A.M.–5 P.M.
Outdoor Lighting Company in Port Aransas, Texas
Whether you are looking for outdoor lighting for residential or commercial locations, the professionals at Enhanced Outdoor & Design can help. We provide exceptional lighting that will revolutionize the way you view your landscape at night. Our talented designers bring out the best in any property with high-quality and warranty-backed LED lighting.
When you come to us for outdoor lighting design, one of our designers will visit your home to get to know it and learn how best to light it.
Our hard work has earned us many five-star reviews from satisfied customers, the Kichler Lighting Western Region Contractor of the Year award in 2017, and an A+ rating from the Better Business Bureau.
Outdoor LED Lighting Design, Installation, Service, and Repair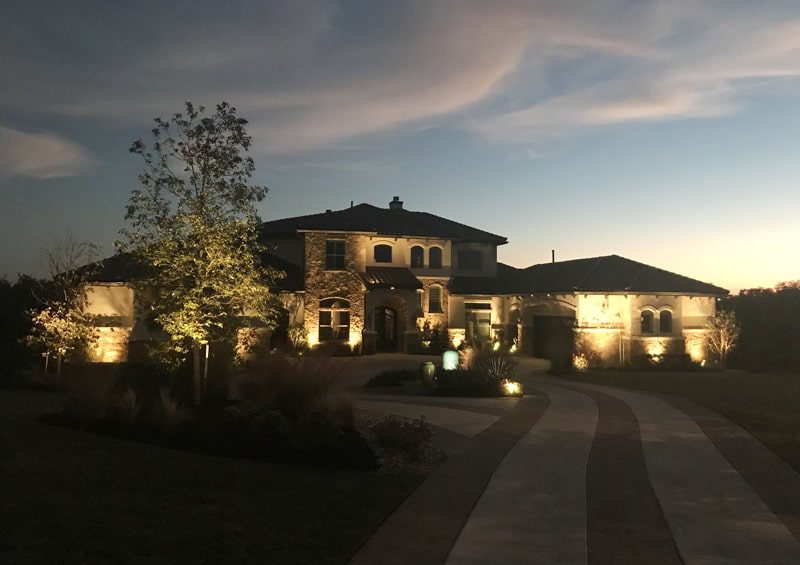 Enhanced Outdoor Lighting & Design uses LED (light-emitting diodes) to illuminate residential and commercial properties. Our experts understand LED lighting and will use it to bring out the best in your property.
LED lights offer a number of benefits over conventional lighting. Some of these benefits include:
Saving energy
Being environmentally friendly
Cooler functioning
Typically attracts fewer insects than conventional lights
Resistant to harsh temperatures
Long-lasting
At Enhanced Outdoor Lighting & Design, we don't just design and install outdoor LED lighting— we also maintain and repair it.
Outdoor Security Lighting Design, Installation, Service, and Repair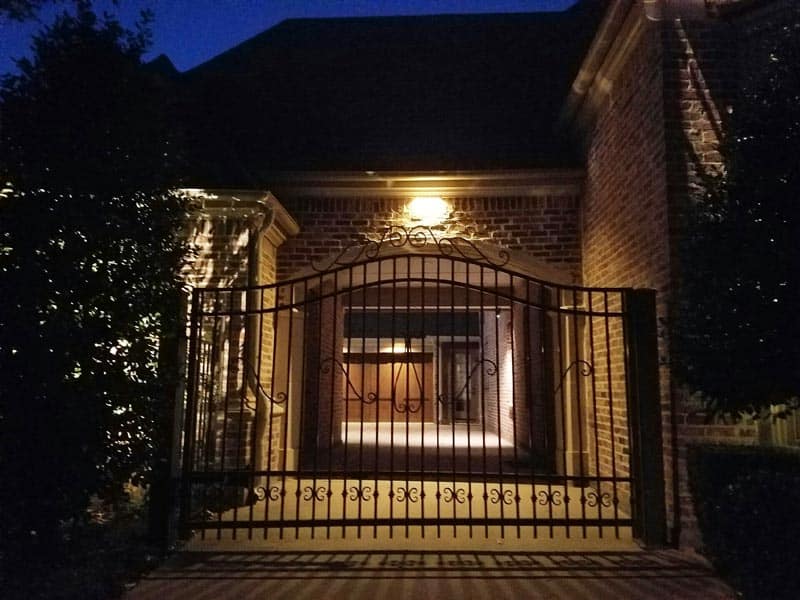 When used correctly alongside other security systems, outdoor security lighting can be a helpful tool for protecting your home or business. Security lighting doesn't only have to be about protection; it can also enhance the visual appeal of your property. At Enhanced Outdoor Lighting & Design, we use high-quality LED lighting to create excellent security lighting designs. Since we use LED lighting, it will be easier on your energy bill. Along with designing and installing security lights, we also maintain and repair them.
Outdoor Speaker System Installation
You don't have to attend a concert to hear great music outdoors. With a high-quality Sound By Vista landscape sound system, you can listen to music, the big game, podcasts, and more in the comfort of your backyard. A landscape speaker system is designed to blend into your landscape so discreetly that you might even forget where it is!
Sound By Vista is Wi-Fi and Bluetooth compatible and integrates with Siri, Voice Control with Google Home Assistant, AirPlay 2, Chrome Cast, and Spotify Connect.
The Sound By Vista audio system is designed to handle rough weather and harsh temperatures.
We understand that every landscape is different, so when we install your outdoor speaker system, we make sure it sounds great while not standing out. What's not to love?
Resources and Events
Our team looks forward to bringing light, sound, or both to your landscape. Contact us for a free estimate!