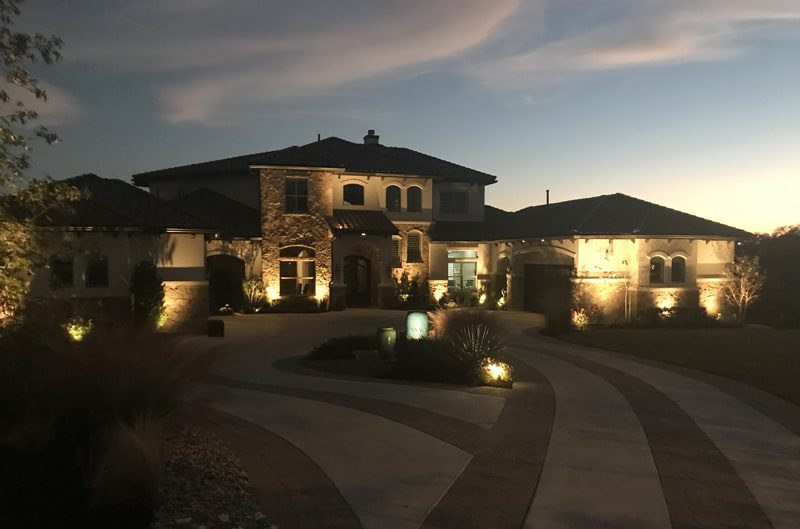 Enhanced Outdoor Lighting & Design
Phone Number: (210) 865-2931
Hours of Operation: Monday to Friday 7:00 AM to 5:00 PM
Providing Gorgeous Outdoor Lighting Setups for Live Oak, Texas
At Enhanced Outdoor Lighting & Design, we use high-quality LED outdoor lights to enhance your home and its landscape. The process begins with one of our expert designers visiting your location to better understand your ideas and goals and get to know your property. We also install high-quality landscape audio to enhance your outdoor experience. We are proud to be an accredited business with an A+ rating from the Better Business Bureau, and we were the Kichler Lighting Western Region Contractor of the Year in 2017. Our work has earned us many five-star reviews from satisfied customers, and we look forward to making you one of them.
Outdoor Lighting Services Offered in Live Oak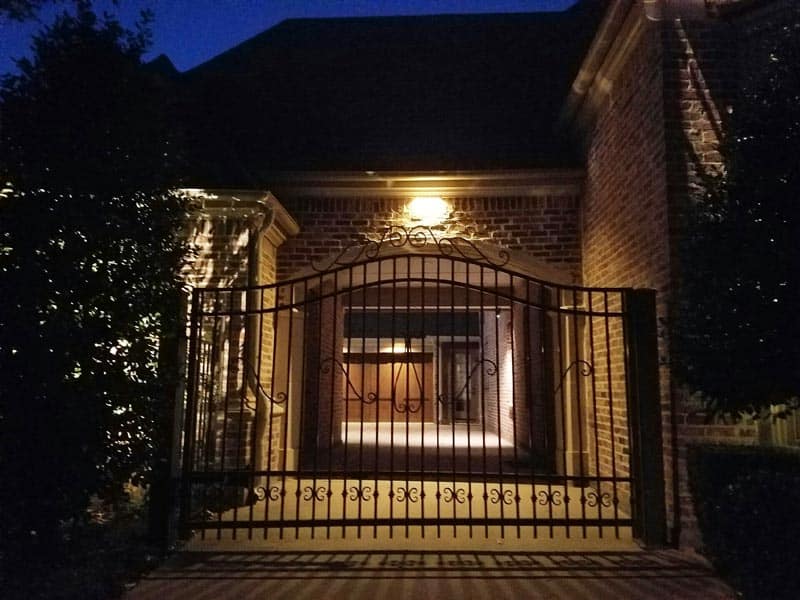 Outdoor Security Lighting Design, Installation, Service, and Repair
When properly used alongside other security systems, outdoor security lighting can enhance the security of your home. At Enhanced Outdoor Lighting & Design, we design security lighting layouts that combine form and function. Since we use LED security lights, you can save money on energy bills over traditional lights. In addition to designing outdoor security lighting setups, we also install, service, and repair them. 
Permanent Christmas Lights Installation and Repair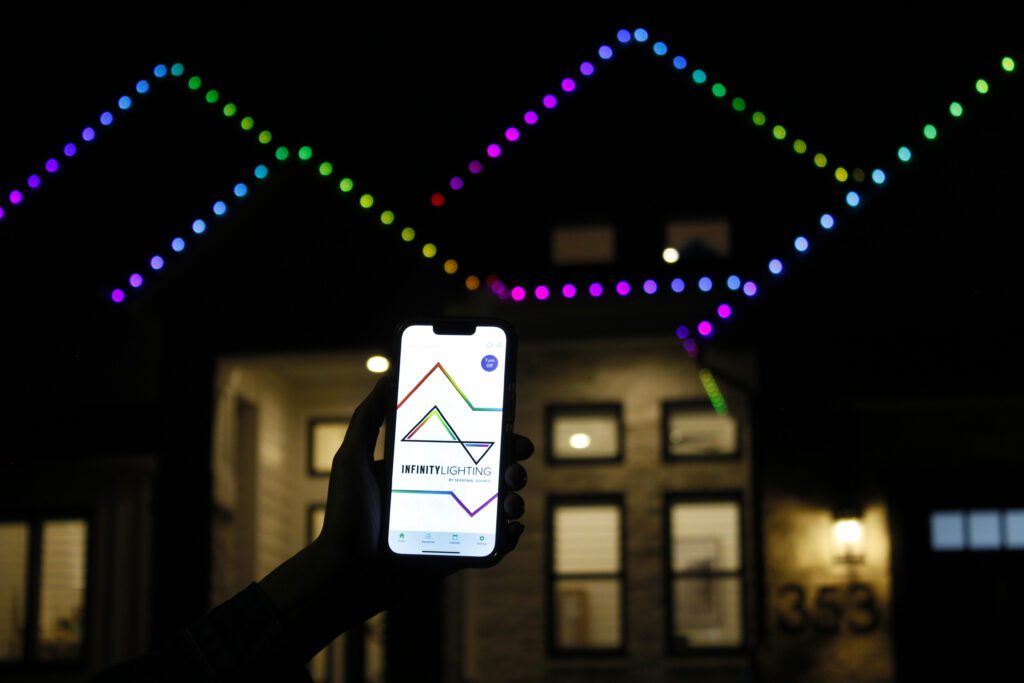 For many people, Christmas lights are a time-honored tradition. However, not everyone wants to climb up a ladder in frigid temperatures only to do it all again to remove them about a month later.
Unfortunately, setting up Christmas lights is also highly dangerous. That's where permanent Christmas lights come in. Using a brand called Infinity Lighting by Seasonal Source, we are able to give your home an incredible Christmas look you can access with the push of a button. They blend discreetly into your home when not in use. These lights are not only limited to houses; they also allow businesses to stand out.
Infinity Lighting uses LED lights that offer energy savings over non-LED Christmas lights. They are also made to handle rough weather conditions. These lights even come with a manufacturer's warranty.
Our team can install Infinity Lighting lights and maintain the lighting to keep your house shining bright. They truly are the easy way to decorate your home.
Driveway Lights Design, Installation, Service, and Repair
It is vital to see where you are driving, whether leaving for work before sunrise or coming home long after the sun has set. By adding driveway lights to your driveway, you can make it safer and more welcoming. These lights can alert drivers to hazards such as people and animals. With driveway lights, it is also easier for you and your guests to stay on the driveway, protecting the grass next to it. We not only design incredible driveway lighting designs, but we also install, service, and repair them.
We have the following options available for driveway lights:
Transit lighting – Transit lighting offers a subtle approach. It is mounted low to the ground either by putting the bottom end of the light into the ground or by using a low-lying pole. As the lights are not at eye level, it makes it less likely that they will be distracting.
Post lighting – Post lighting covers a large area, enabling you to see more. Post lights are commonly mounted on three to four-foot poles. These lights can highlight entry and exit points. They are often positioned at the intersection of the road and your driveway and the intersection of your driveway and walkway leading to your home. It is vital that they are not distracting for drivers on the road, as this can cause unsafe situations.
Path lighting – Path lights are great for illuminating changes in elevation and showing possible tripping hazards. Path lights can also mark a border between a driveway and plants or flower beds.
Live Oak Resources

Take the first step to a more beautiful landscape. Get in contact with us for a free estimate.