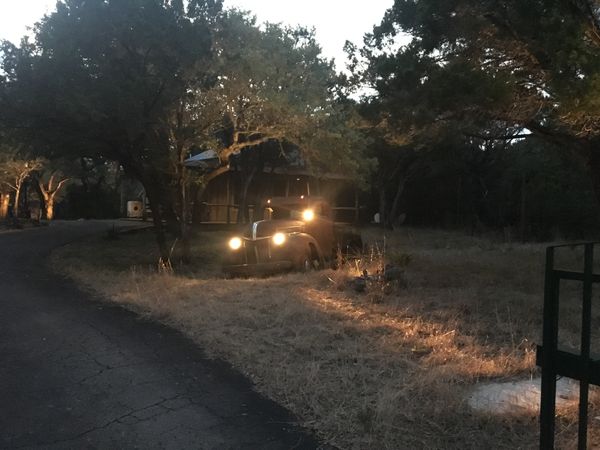 Enhanced Outdoor Lighting & Design of Manor Texas
Name of Company: Enhanced Outdoor Lighting & Design, Manor, Texas
Phone Number of Company: 512-359-0071
Hours of Operation

Monday-Friday: 7:00 AM to 5:00 PM
Saturday and Sunday: Closed
There is something about the sparkle of the sun and the glow of candlelight that creates a feeling of warmth and security in any home. This feeling is what we work toward here at Enhanced Lighting & Design, in Manor, Texas. We help bring that same comfort and aesthetic beauty to your outdoor space in an unobtrusive way.
The Best Exterior Lighting Company in Manor, Texas
Enhanced Outdoor Lighting & Design is a full-service lighting and design company that has helped people turn their outdoor spaces into an oasis for years. We specialize in all aspects of outdoor lighting, and we're always looking for new ways to add beauty to your yard. Whether you're into something simple, like new lights for your front porch, or something more involved, like complete poolside lighting design, our team can bring your dreams to life.
We have the best team of experts who will work with you to ensure that every detail is perfect before we get started on your project. Our team will work with you to come up with a design that fits within your budget and makes the most sense for your specific space.
We always aim to create a space where people feel comfortable. Whether it's eating dinner on the patio or watching the sunset from their private lawn spot, you can rest assured that your outdoor lighting will help you do that in comfort.
Our business is family-owned and operated; thus, we give the best to our customers to ensure commitment and unified leadership.
We provide fixtures that will serve you for a long time, saving you time and money. The warranty period for our LED fixtures is 15 years or 40,000 hours of lamp life and 6 years for the upgradeable, replaceable LED lamps.
Services Offered to the City Of Manor, Texas
Here are the various outdoor lighting services our company has to offer.
Patio Lighting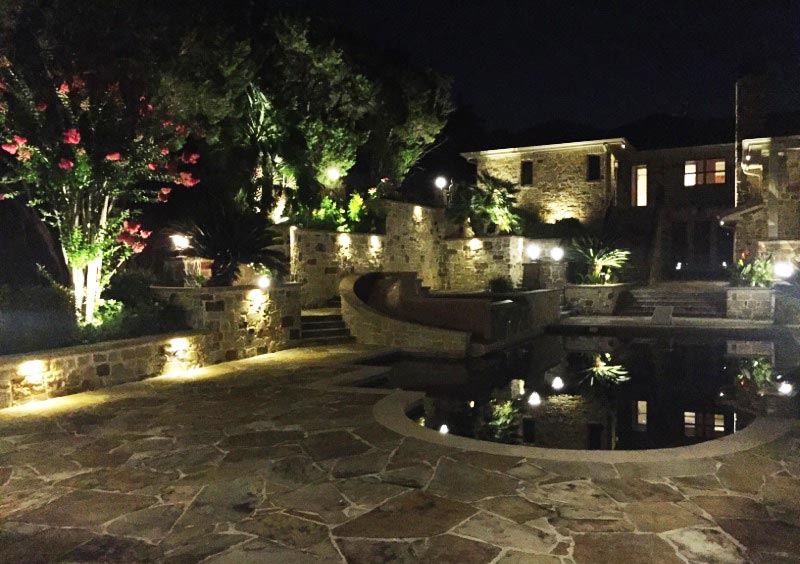 The patio is an excellent spot to unwind and enjoy a cold drink and delicious food after the day's hustles and bustles. It's also an ideal place for entertainment.
The right patio lights can help create the perfect atmosphere for entertaining and relaxing with friends. From simple to elaborate fixtures, we have everything you need to ensure the ideal ambiance. You'll enjoy your space without worrying about breaking your budget.
The best part is that our professionals will work with your existing decorating scheme. They can also highlight certain features, such as plants or your home's beautiful architecture, to create a magical feel.
In addition, we can help you choose the best lighting fixture for your patio. For example, you can select wall lights for decks attached to your home and hanging lights for covered patios.
Pathway Lighting
What could be more welcoming to your visitors than illuminating the pathway to your front door? Walkway lighting is a great way to add safety and visibility at night for your family and guests.
Path lighting helps people see trip hazards on the path to avoid fall accidents in the pool area. In addition, these lights keep people from your flower beds and precious plants. It also accentuates the beauty of your outdoor space in order to leave your guests amazed.
We ensure you use the best pathway light fixtures to avoid glaring and to ensure the light illuminates the given area perfectly.
Poolside Lighting
A well-lit pool is where all the magic happens. Illuminating your pool area creates a terrific atmosphere, whether you're having a dip on a hot summer night or having a special event. Also, it could be a place for just relaxing at night and taking in all that Mother Nature has to offer.
Pool decks can be perfect for enjoying dinner or drinks with your family at night. The proper lighting on your deck can create the ideal ambiance for dinners, breaking the monotony of having them indoors.
Professional lighting helps you achieve all this easily by choosing the perfect lighting design suitable for your needs.
Our professions can also help highlight your pool water features, such as a waterfall or fountain. This highlights the beauty of these unique features while helping to promote a calming ambiance.
Besides swimming and relaxing around the pool, lighting up the poolside area can help prevent trips and fall accidents.
Our designers use different approaches to achieve an aesthetically pleasing pool area, like underwater water lights.
Local Resources and Events for Manor, Texas
Several events and resources in the Manor, Texas, area are of interest and useful to local homeowners.
Permits and Other Resources
Create the Perfect Outdoor Space with Enhanced Outdoor Lighting & Design
If you're looking to create the perfect outdoor space, Enhanced Outdoor Lighting & Design is here to help. With our team of designers, we can help you design a space that's as beautiful and functional as you want it to be. We'll work with you to find your property's perfect lighting and decor. Our design process is simple, and we offer solutions for every budget.
For more information and to book your service, call us today or visit our website and fill out the contact form.