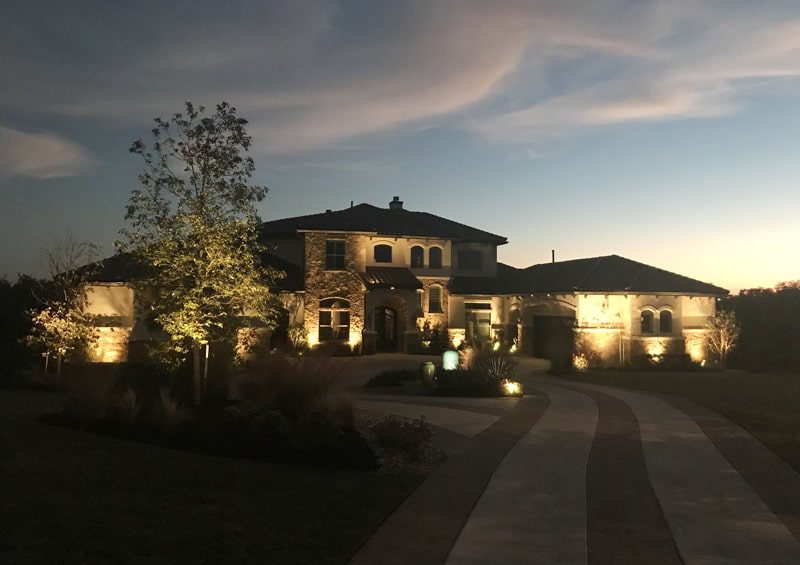 Enhanced Outdoor Lighting & Design
Phone Number: (210) 865-2931
Hours of Operation: Monday to Friday 7 AM to 5 PM
First-Class Residential and Commercial Outdoor Lighting and Design in the City of Kingsville, Texas
The team at Enhanced Outdoor Lighting & Design can create an exceptional outdoor lighting design you will love, whether you have a residential or commercial property. Our dedication to our customers is evident from the first visit when we send one of our talented designers to visit your property to determine how best to illuminate it. Using high-quality and energy-efficient LED lights, we can bring out the best in your home or business.
Our company is proud to have an A+ rating from the Better Business Bureau, and we were the Kichler Lighting Western Region Contractor of the Year in 2017. We don't just design great lighting setups, but we also install, maintain, and repair outdoor lights. Working with electricity is dangerous, so it's important to rely on a qualified professional to do the job correctly.
Services Offered to the City of Kingsville, Texas
Outdoor Security Lighting Design, Installation, Service, and Repairs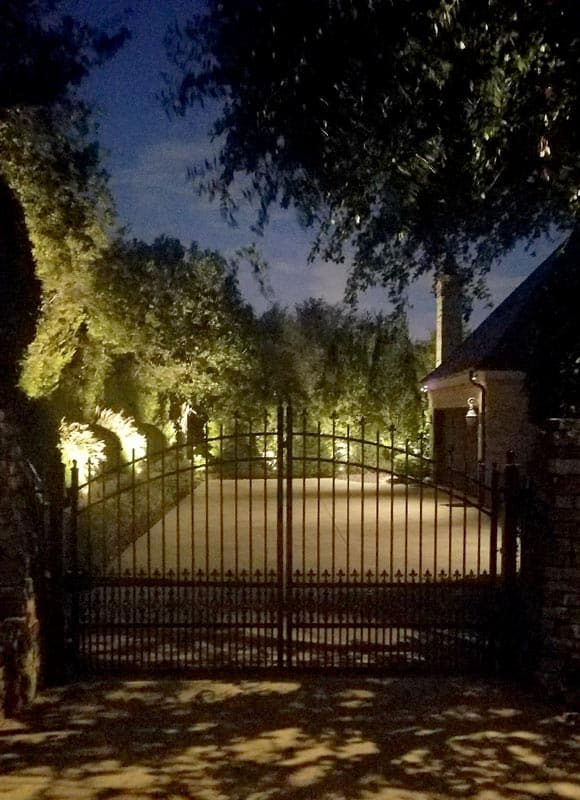 When you use security lights alongside other security systems, they can be useful to help protect your home or business. Whether residential or commercial, the team at Enhanced Outdoor Lighting & Design can create a security lighting setup that is functional and attractive — you won't have to select one or the other.
And, security lighting doesn't have to be expensive. We use efficient LED lights that can help you save money on your energy bill.
In addition to designing a security light layout for your property, we also install, service, and repair security lights to keep them working right.
Pathway Lighting Design, Installation, Service, and Repairs
Pathway lighting not only enhances the beauty of your landscape, but it can also alert you to potential tripping hazards. We can create pathway lighting for your home or business that is both functional and beautiful by using garden lights, downlights, bollard lights, or flush lights. A well-lit walkway can direct guests unfamiliar with your property and help prevent someone from stepping off the path and damaging the grass or plants. From design, installation, service, and repairs, we can help you with your path light needs.
Landscape Audio Design and Installation
Get ready to rock with a state-of-the-art Sound By Vista landscape audio system. This discrete audio system is hardly noticeable and will blend in excellently with your landscape. With the Wi-Fi-capable Sound By Vista, you get clear, high-quality sound whether you are watching sports or listening to your summer playlist.
It also features the convenience of Bluetooth connectivity and integration with voice control with Google Home Assistant, Siri, Airplay 2, Spotify Connect, and Chromecast. Not only do we install the Sound By Vista audio system, but we can also arrange it to ensure that it sounds great.
Local Resources and Events for the City of Kingsville, Texas

We look forward to bringing out your home or business's hidden potential. Reach out to us for a free estimate!